 EXPLORING THE CCXPVERSE

The CCXP is a multiverse to call your own, a place where all crossovers are possible and real. Here, epic moments are everywhere. One moment you're exploring your favorite universes in breathtaking activations, then suddenly, BOOM, a few steps away, you run into a comic book legend in the Artists' Valley.
To walk through our venue is to expect the unexpected. Exclusive collectibles, ass-kicking panels, exclusive announcements, cosplays, eSports championships (with a capital "s" and a gringo accent), live performances... The possibilities are endless. The only question that remains is: where will you start?
Where will you start?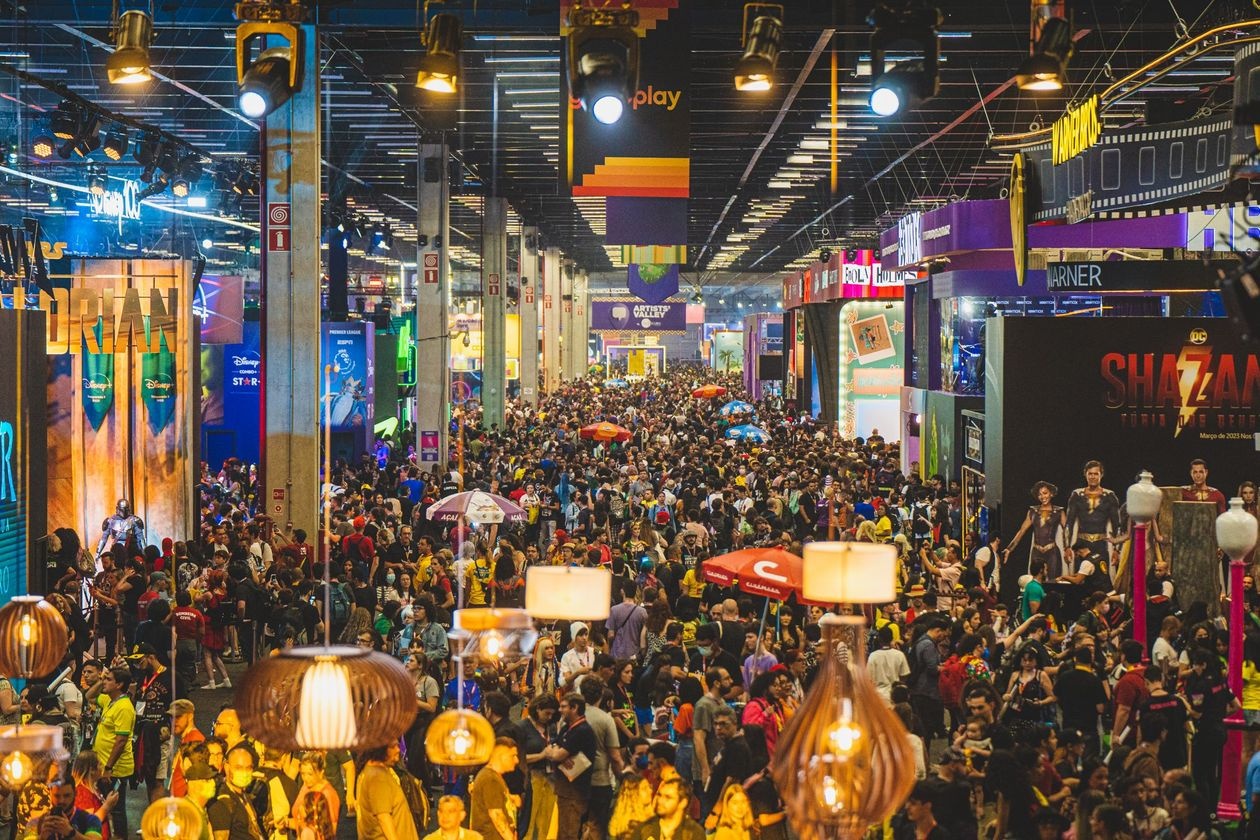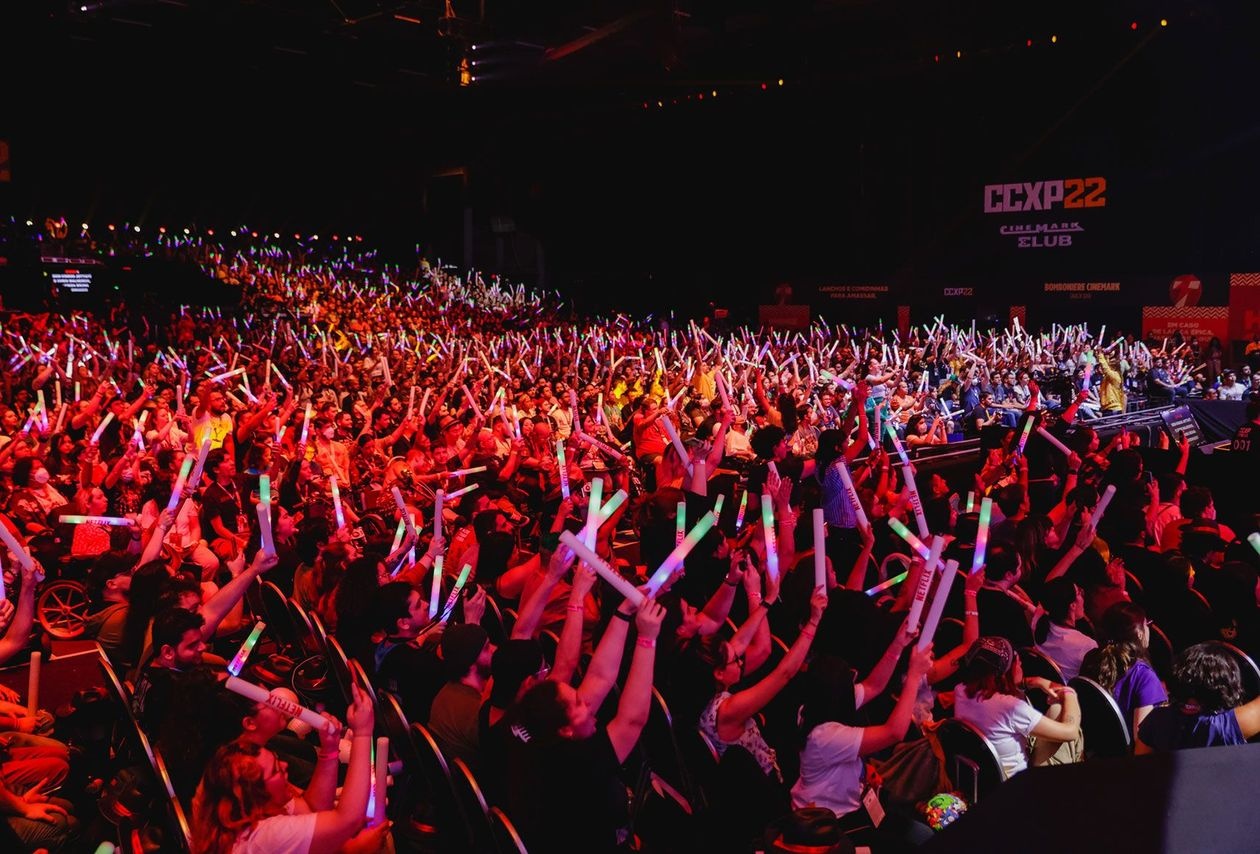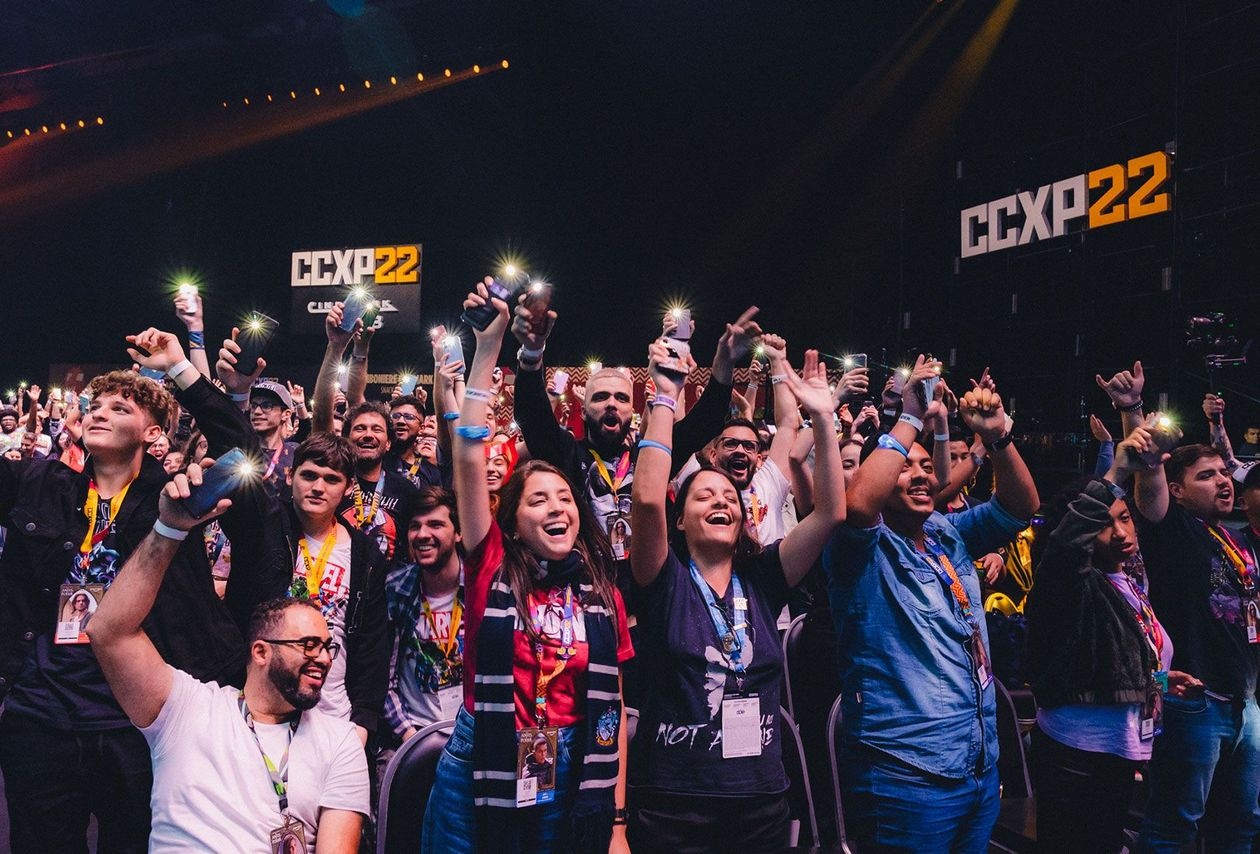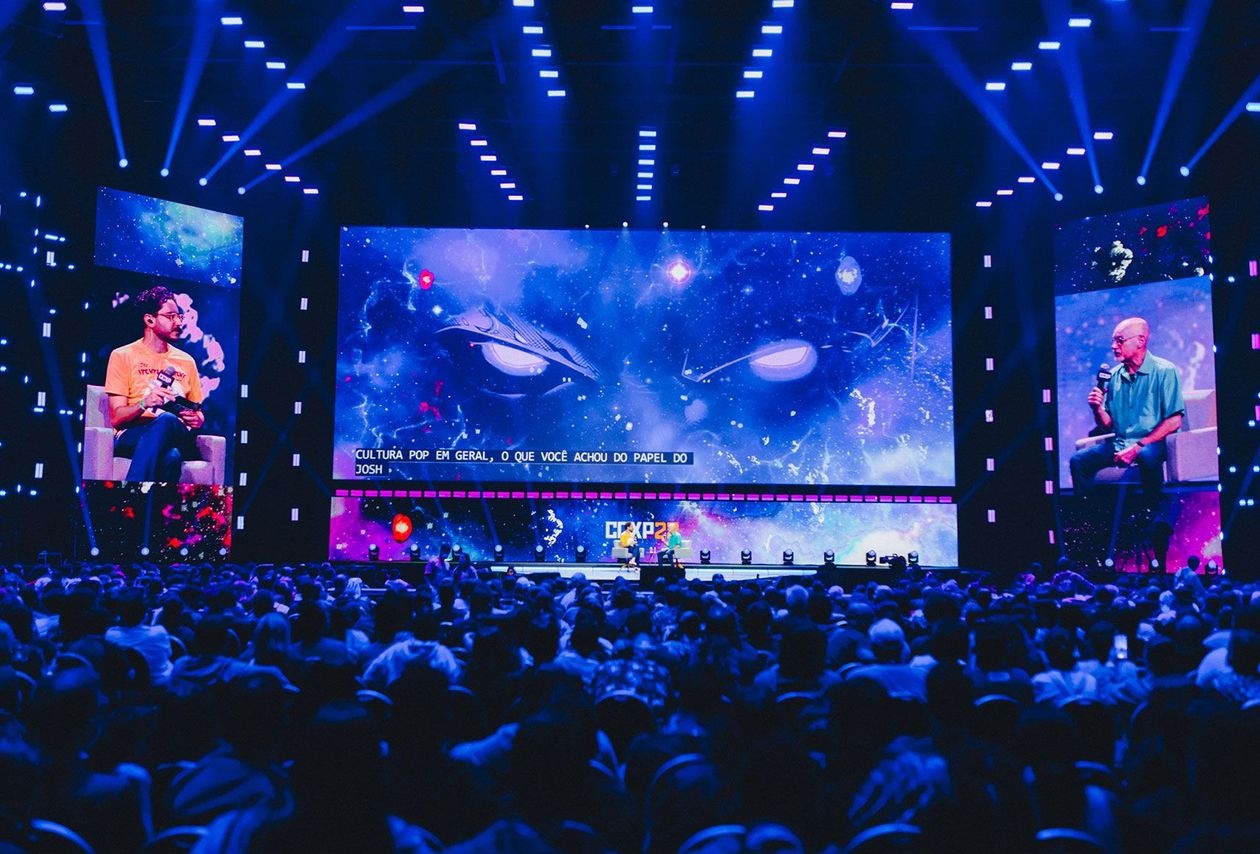 STAGES AND PANELS

We've been serving up ass-kicking panels with the greatest names in Hollywood for 10 years. And counting...
THUNDER STAGE

The Thunder Stage is a place that goes basically like this: you blink, an epic moment happens. You know those announcements that our fans ask for throughout the year? Well, that's where they end up. It is inside the Thunder Stage where interviews with your favorite actors, actresses, producers and directors take place, and where the studios drop off exclusive previews and upcoming content.
With a capacity for 3000 people... Oops, correction, 3000 people with a passion for pop culture screaming like crazy with the enthusiasm of 7 Gis do Vigor, the feeling of being on Thunder Stage is a unique experience.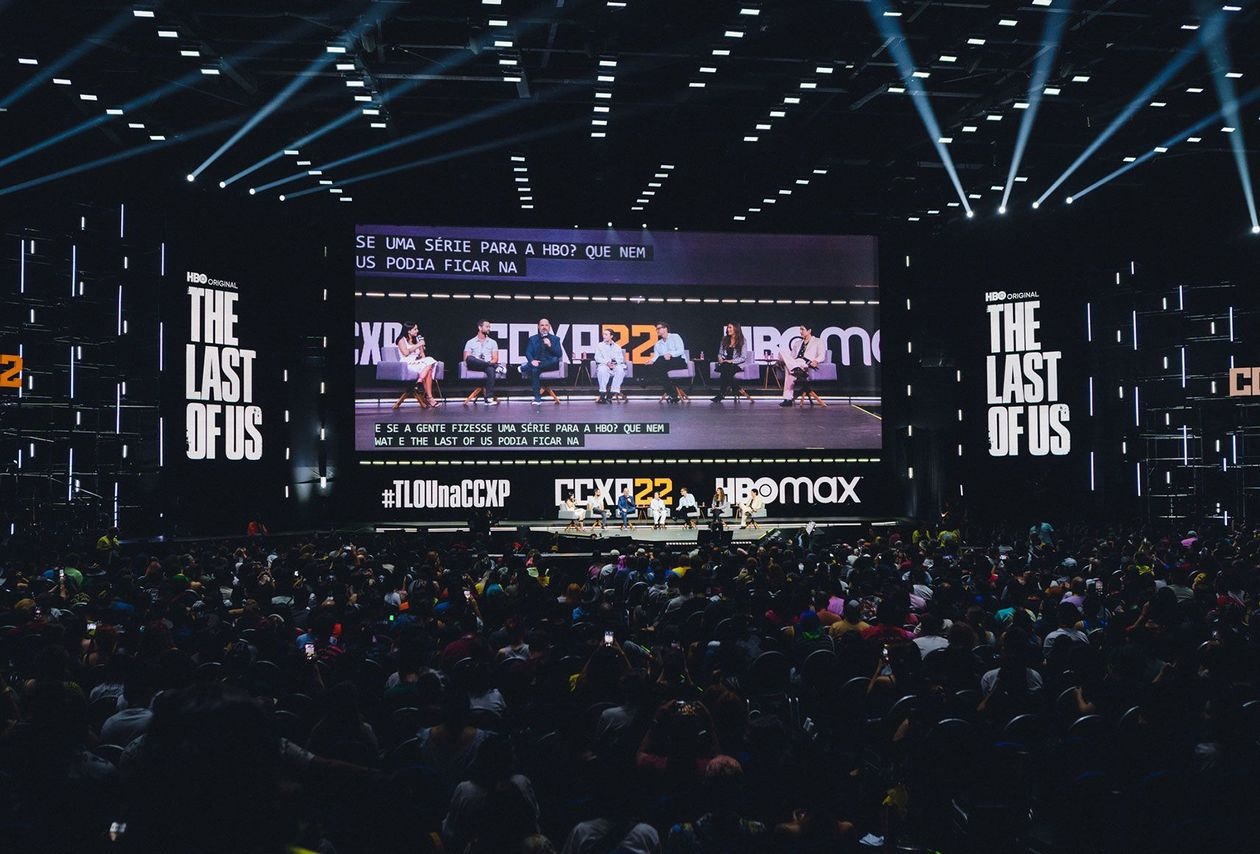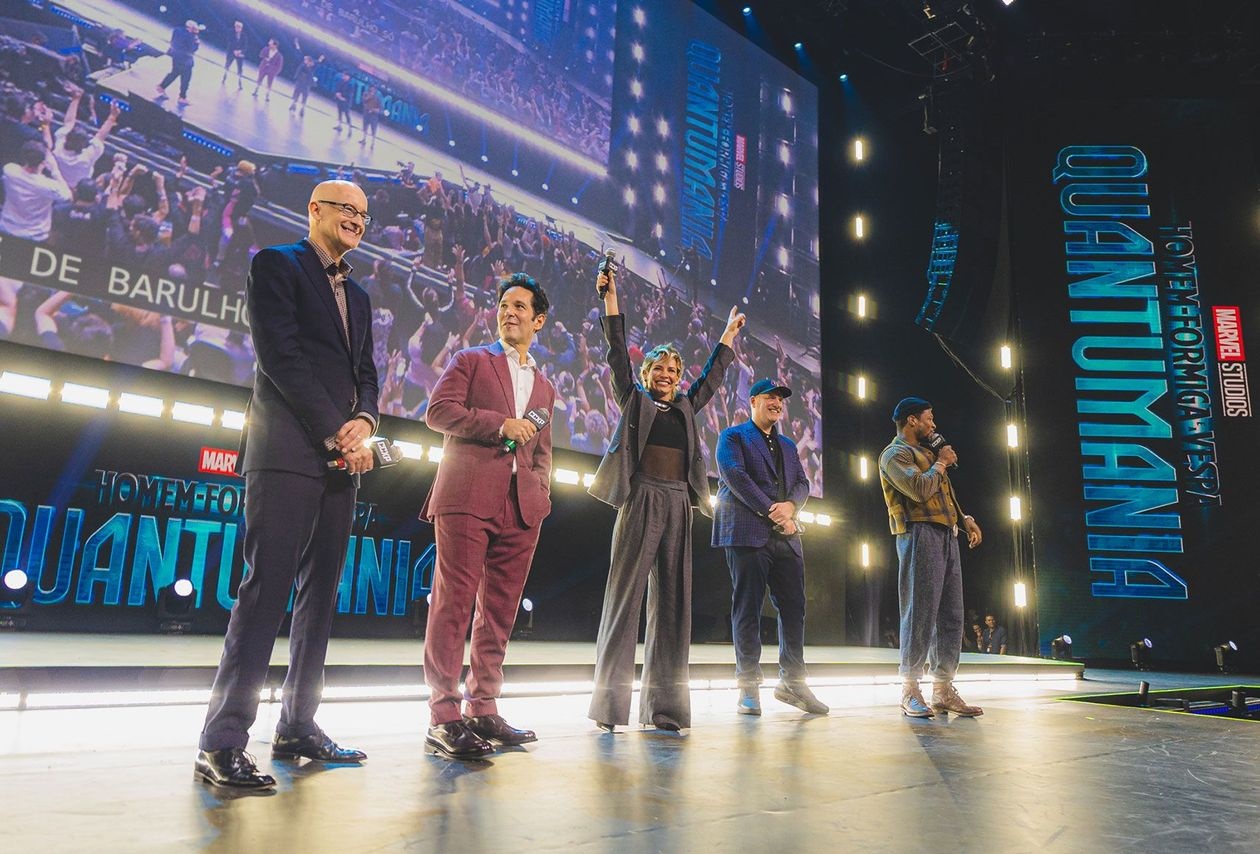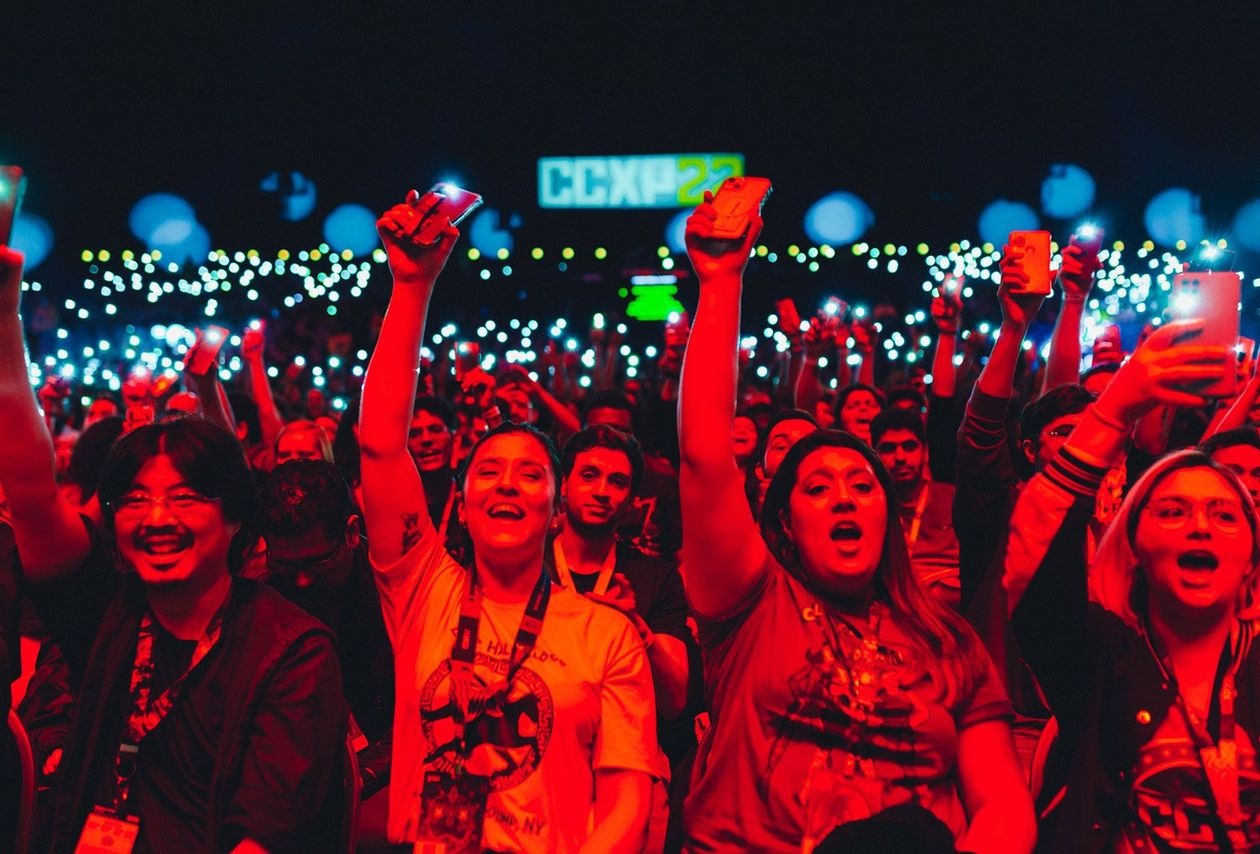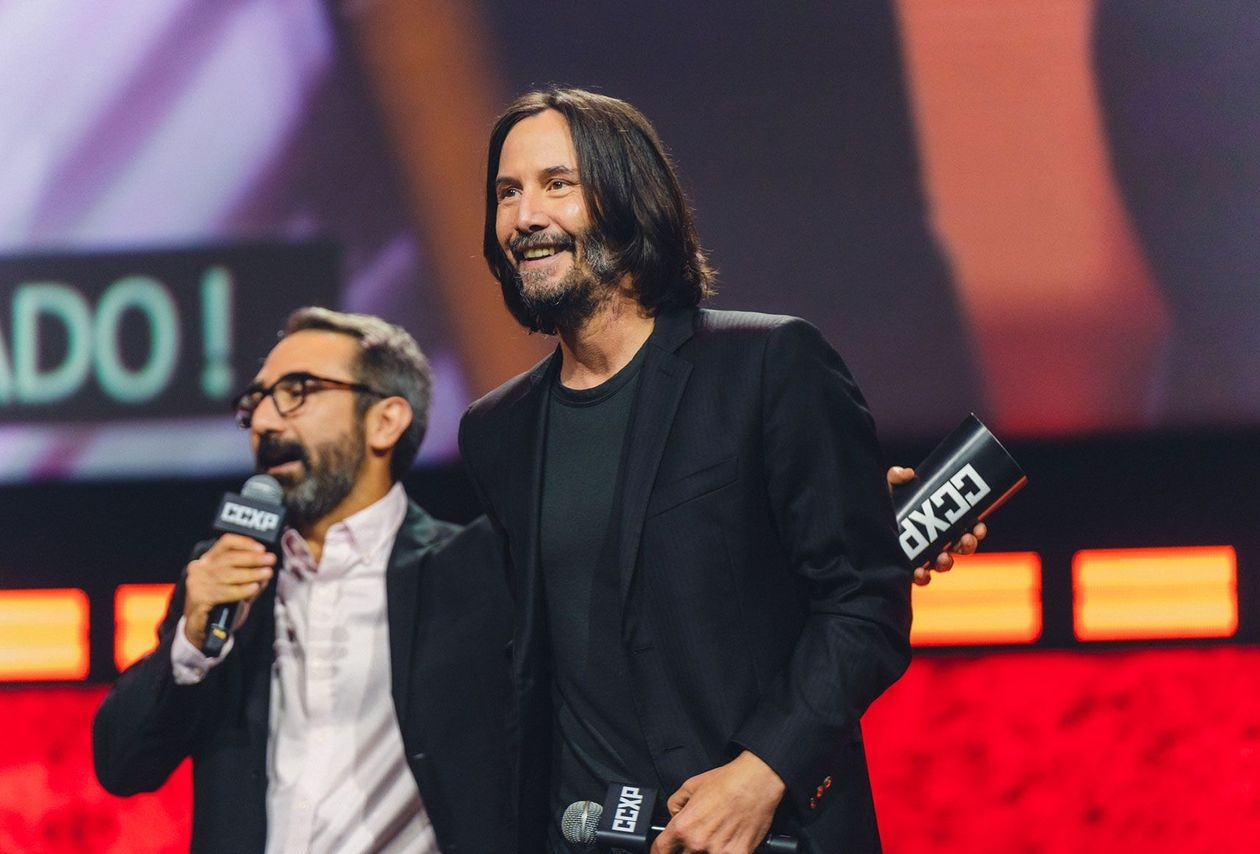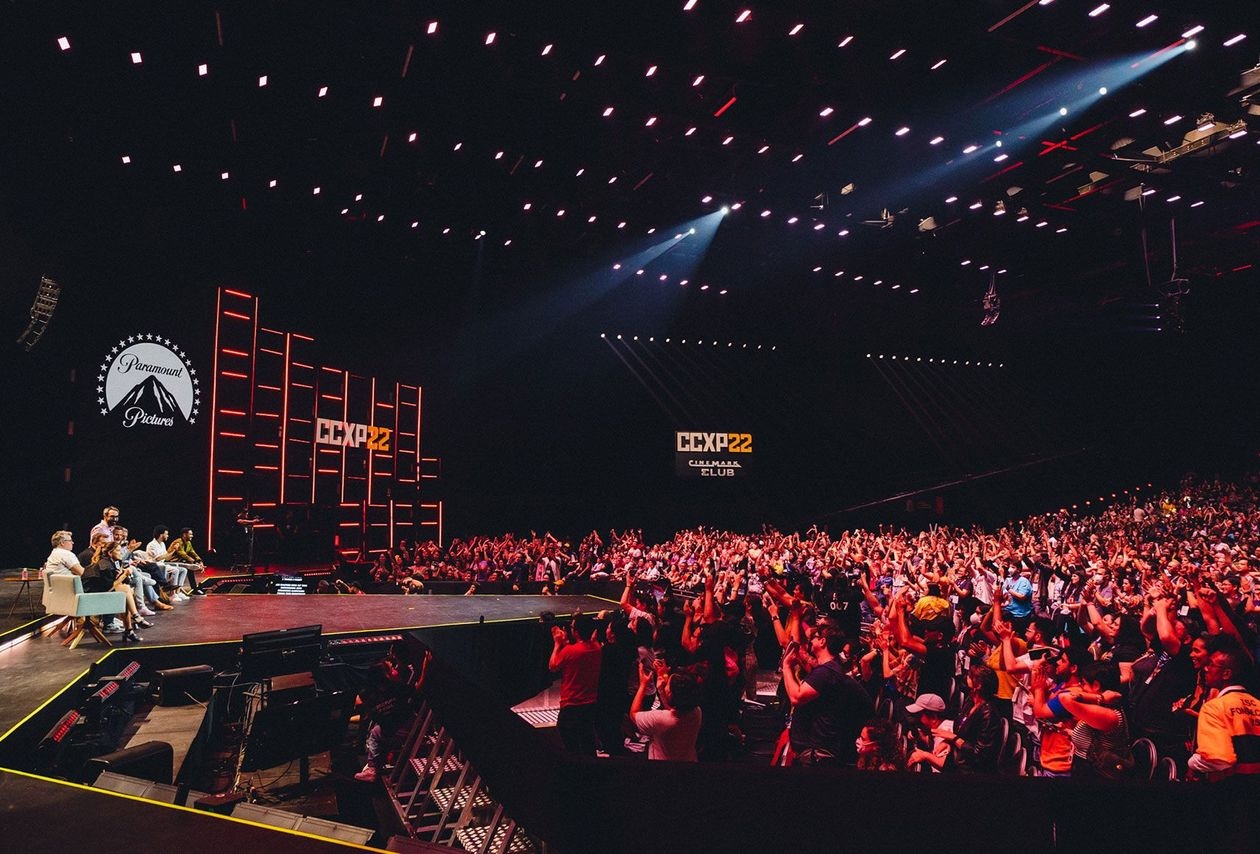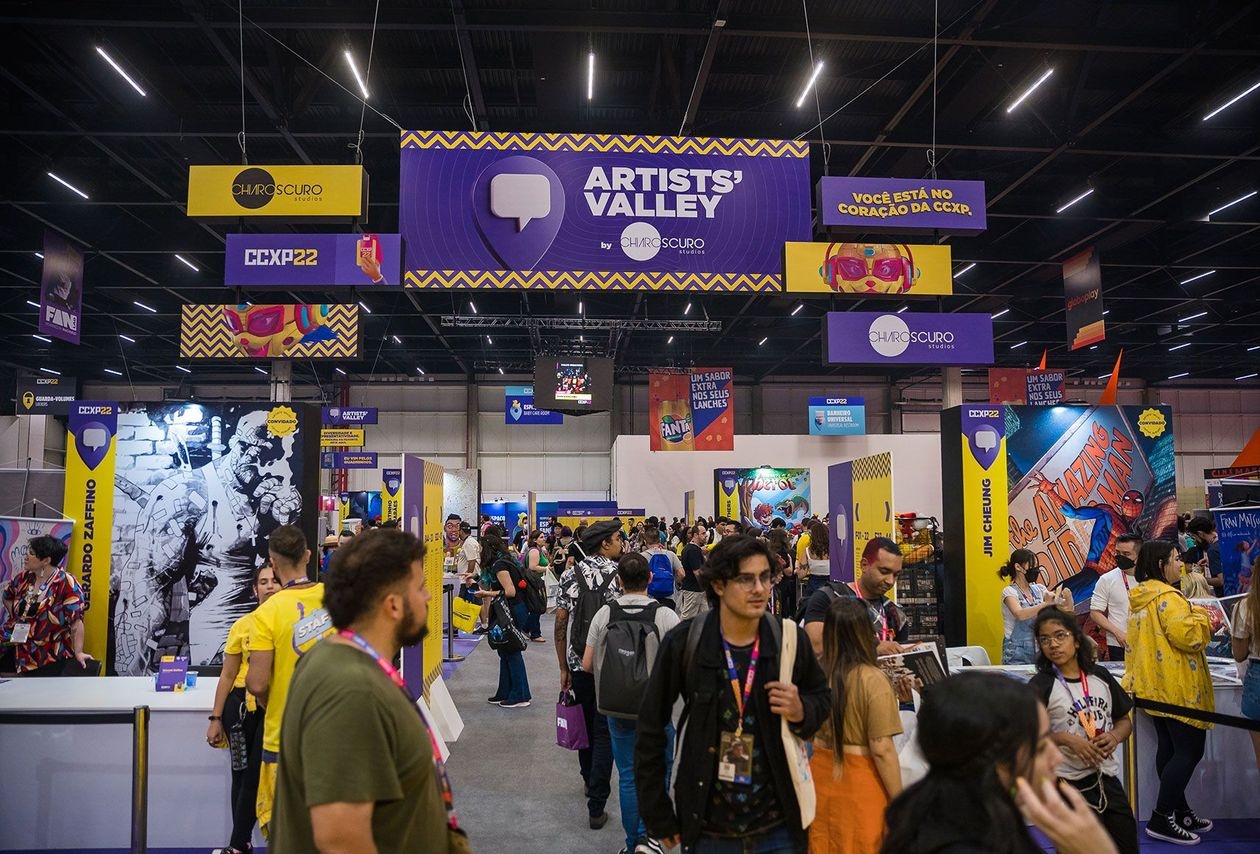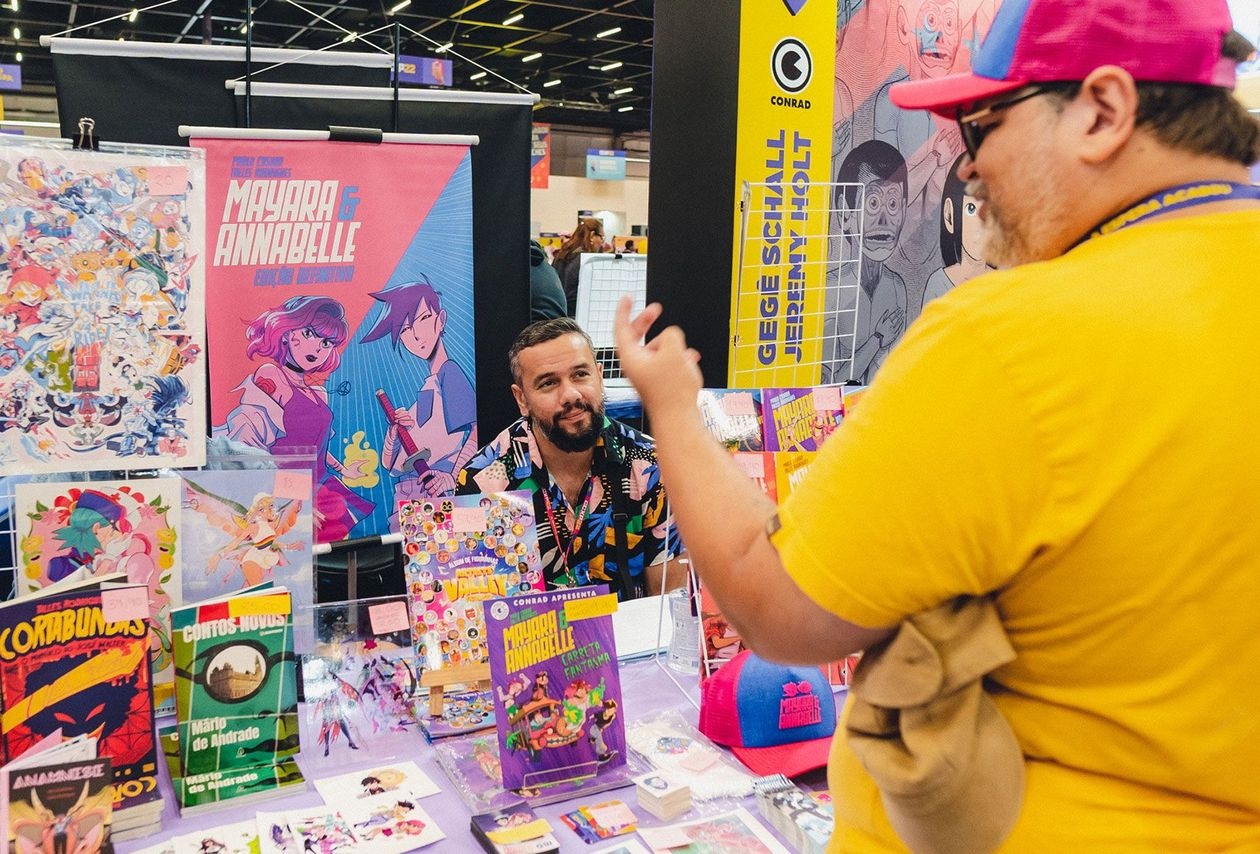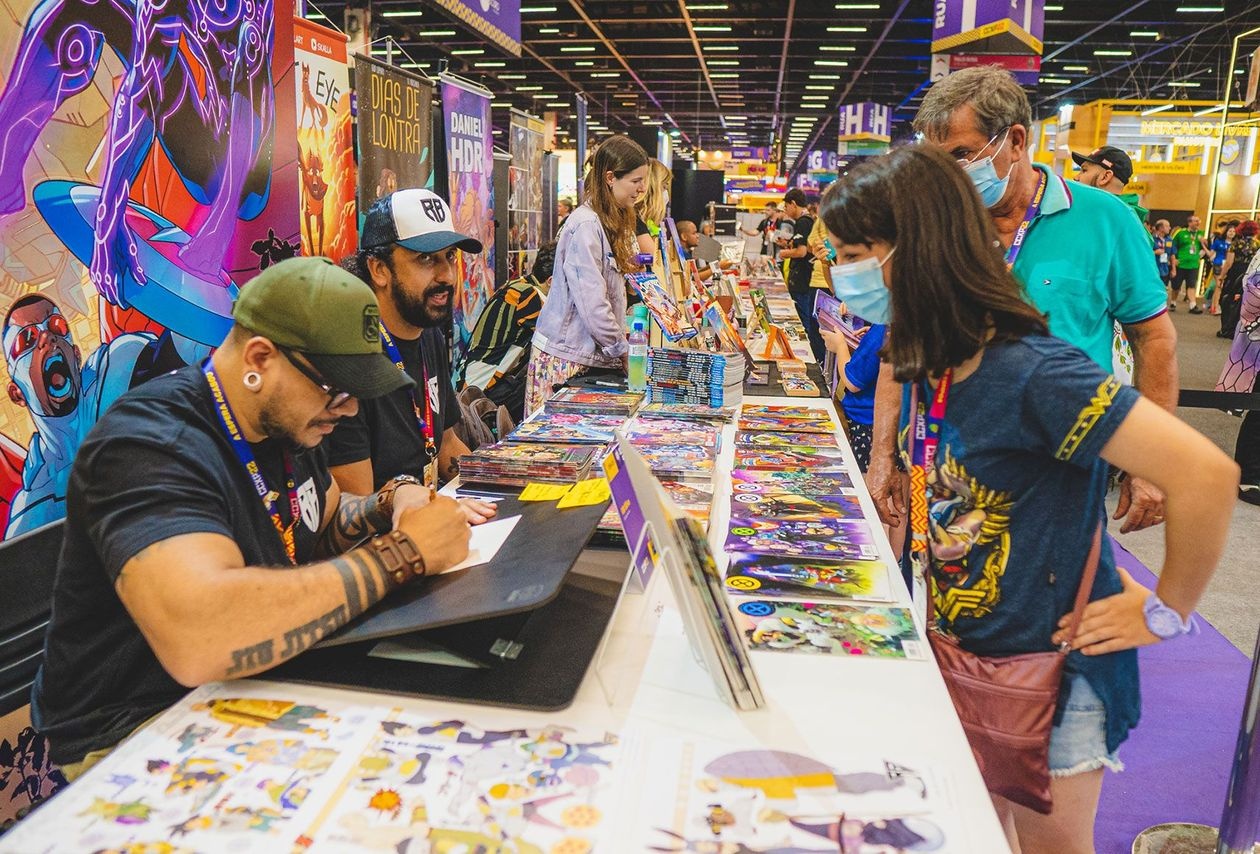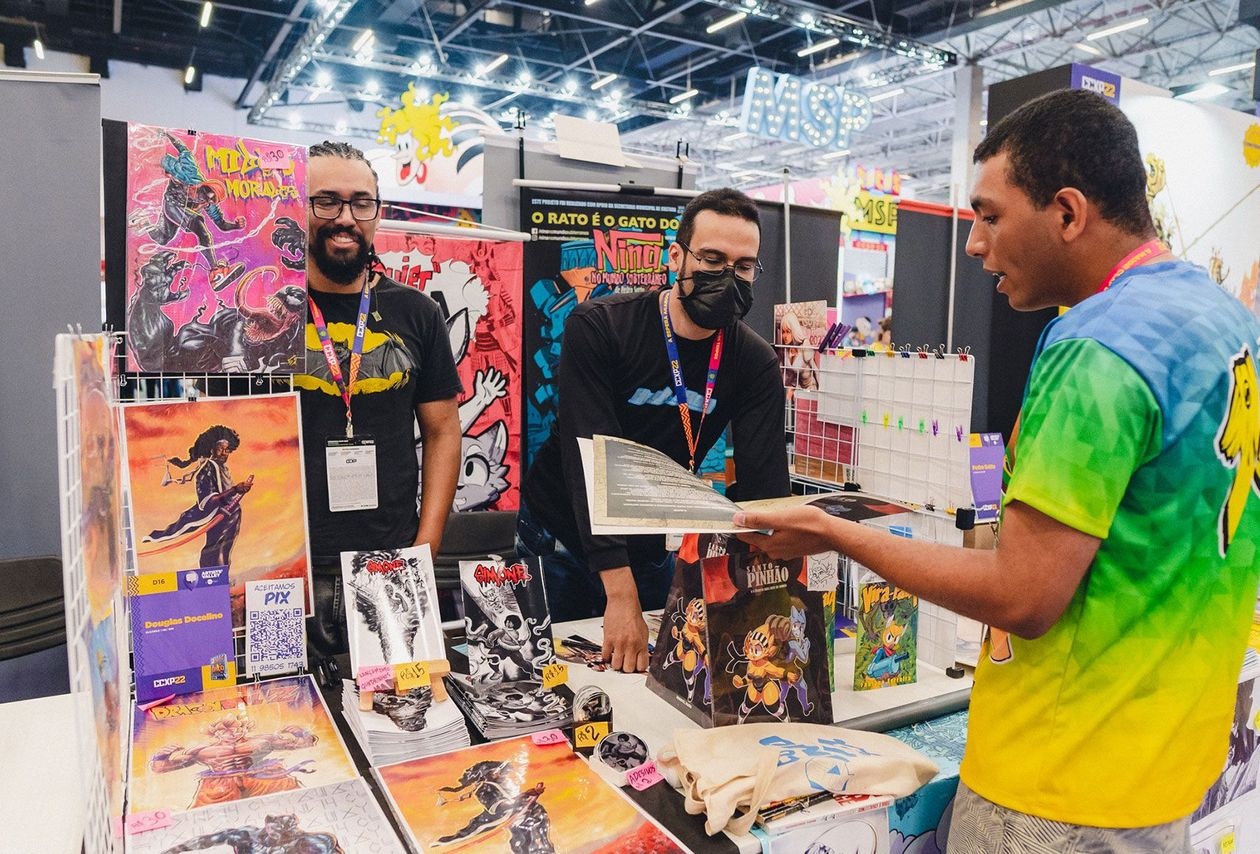 ARTISTS' VALLEY
For newcomers, the Artists' Valley is a mix of KAPOW, WHAM, BOOM with a little bit of BANG, SMASH, CRASH! Exploring the lanes of our beloved Artists' Valley means discovering new stories at every step, coming face to face with true legends of the comic book world, and boosting the national comic book scene.
With more than 350 tables and over 550 artists from all over the world, our Artists' Valley is the biggest in Latin America and in the Southern Hemisphere. But for us, it will always be the heart of the CCXP.
COSPLAY UNIVERSE

To first-time cosplayers, master EVA foam crafters and everyone else walking the CCXP streets, the Cosplay Universe is not just an area, it's a calling. An invitation to dive into the universes we love and bring our favorite characters to life.
Here, you can be whatever you want and still count on a complete set-up of dressing rooms, mirrors, individual lockers, assistance and repairs to make magic happen. From there on, the level of immersion is up to you: watch panels on the Bentô Stage, join the daily fashion shows and the Cosplay Parade or, if you want an extra thrill, test your skills in the Cosplay Contest.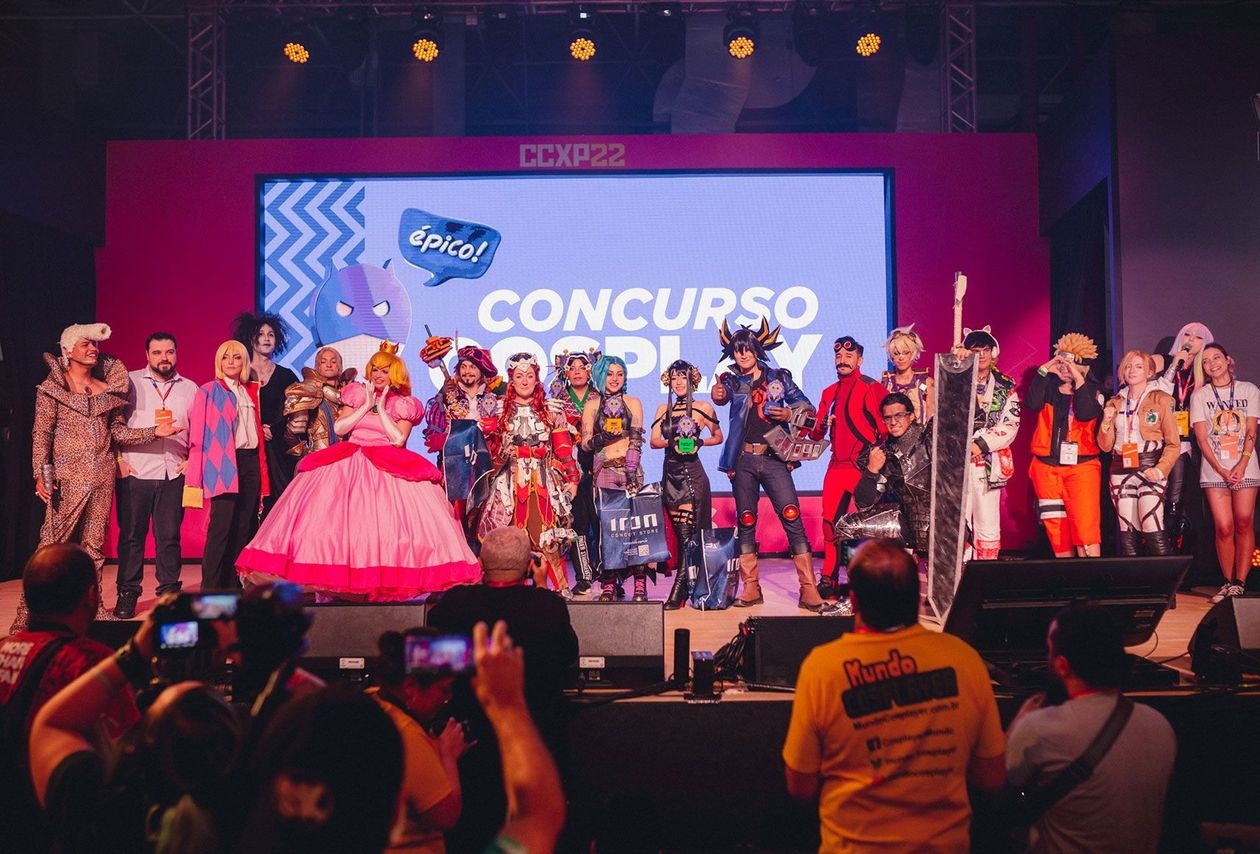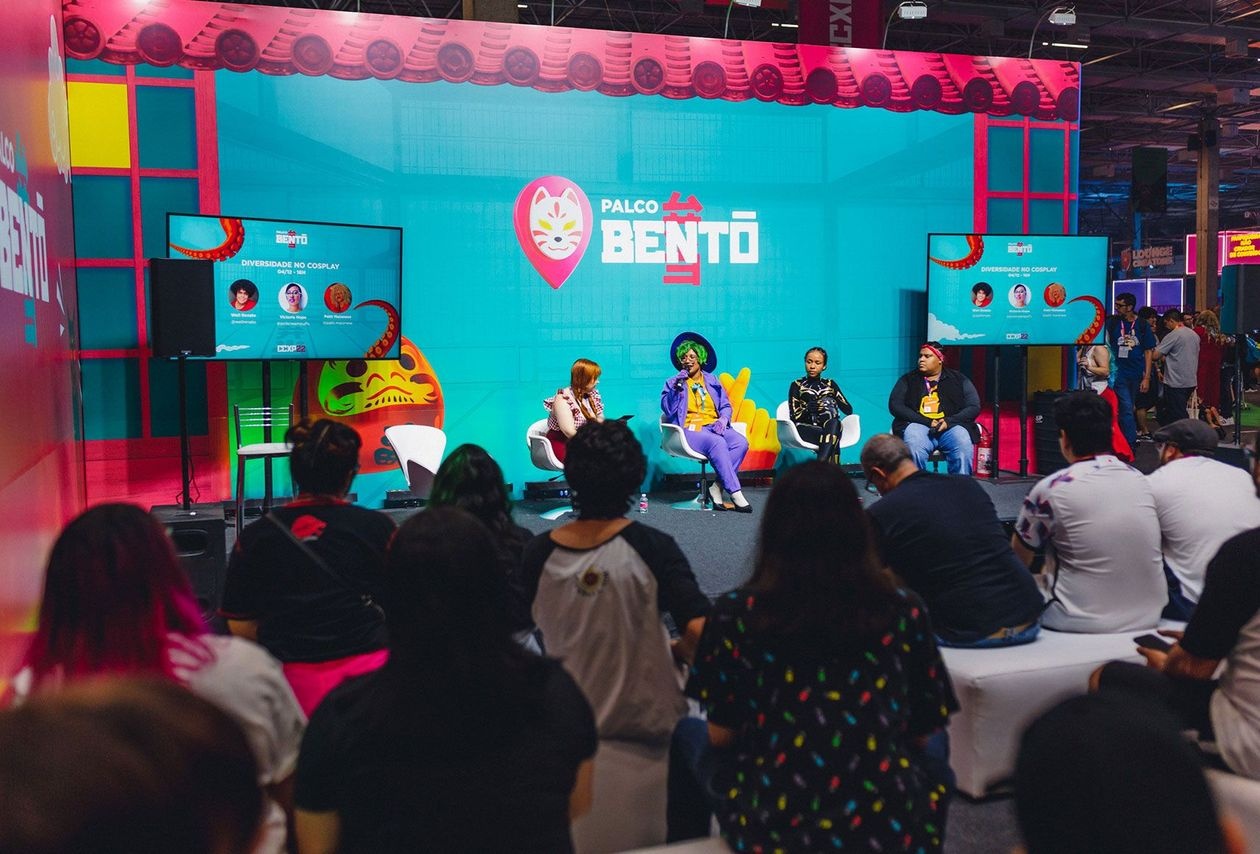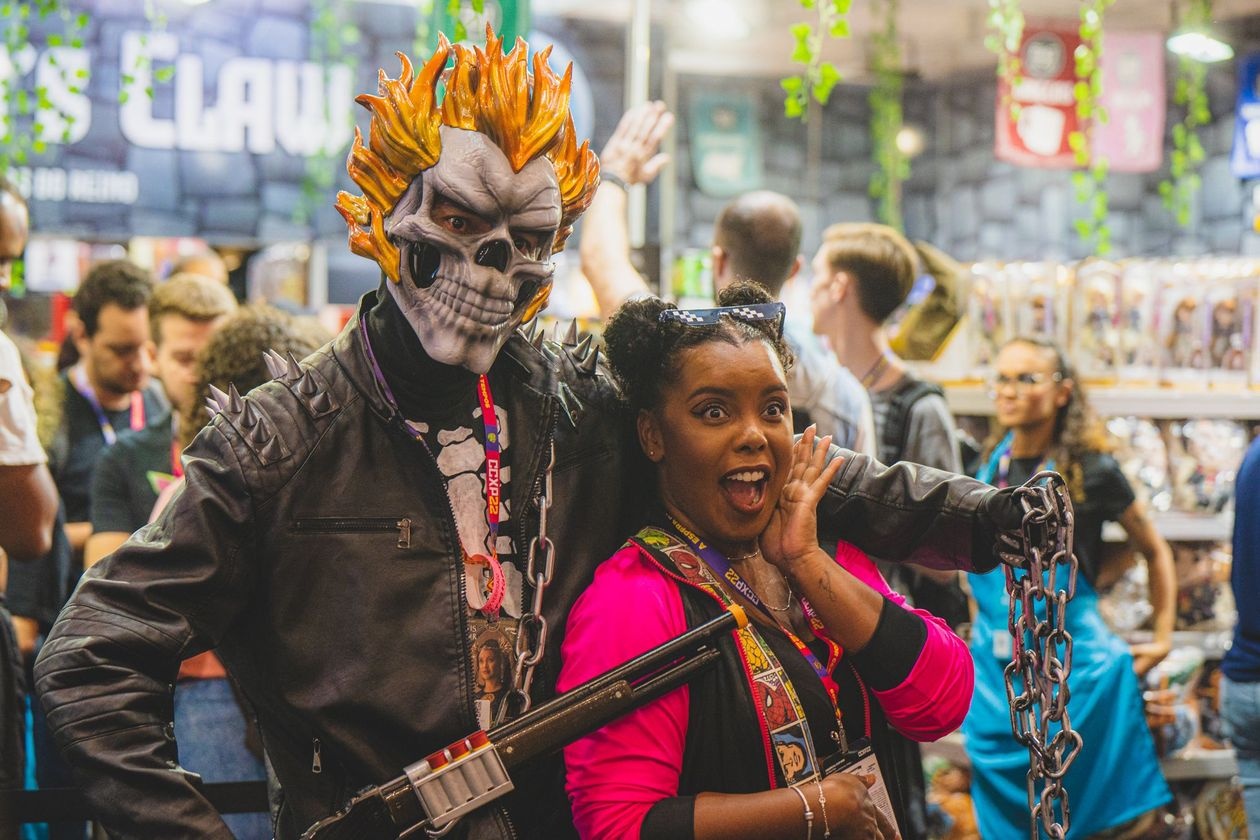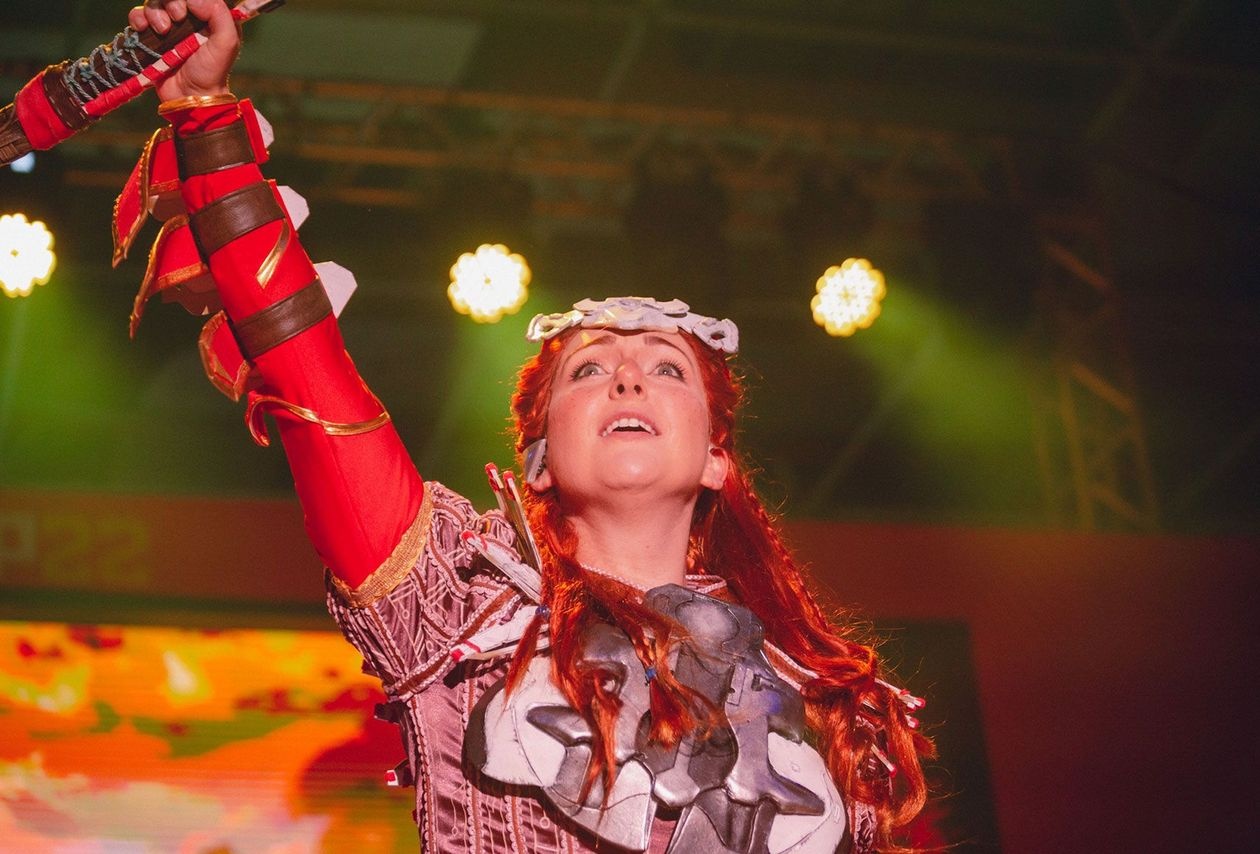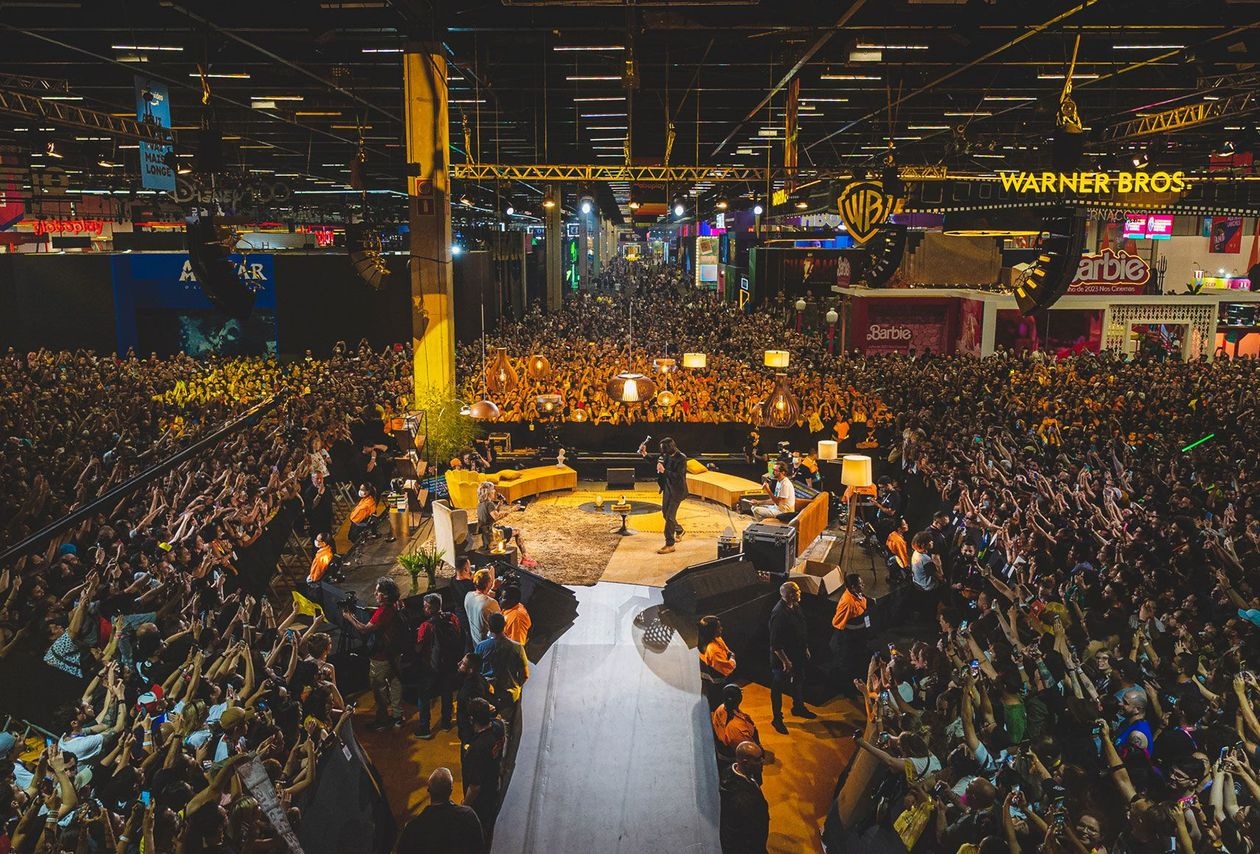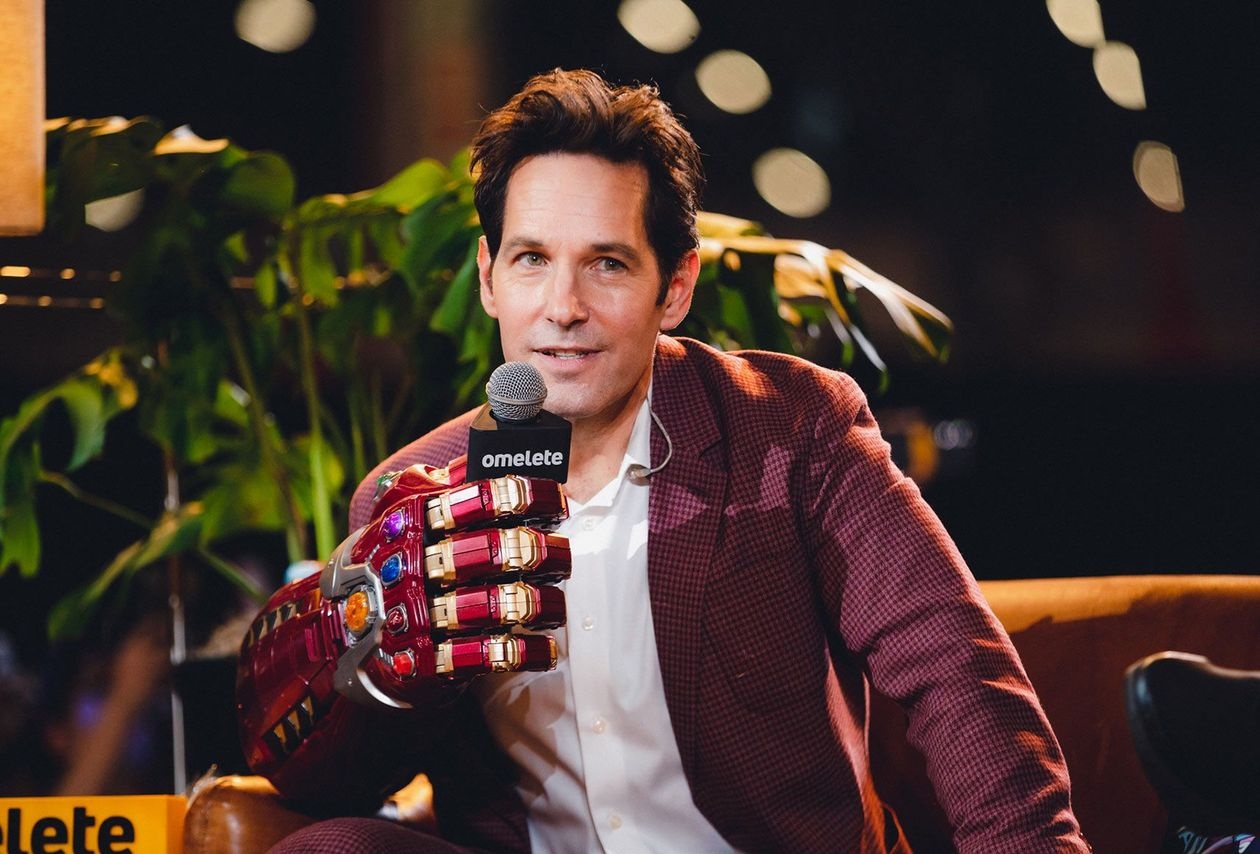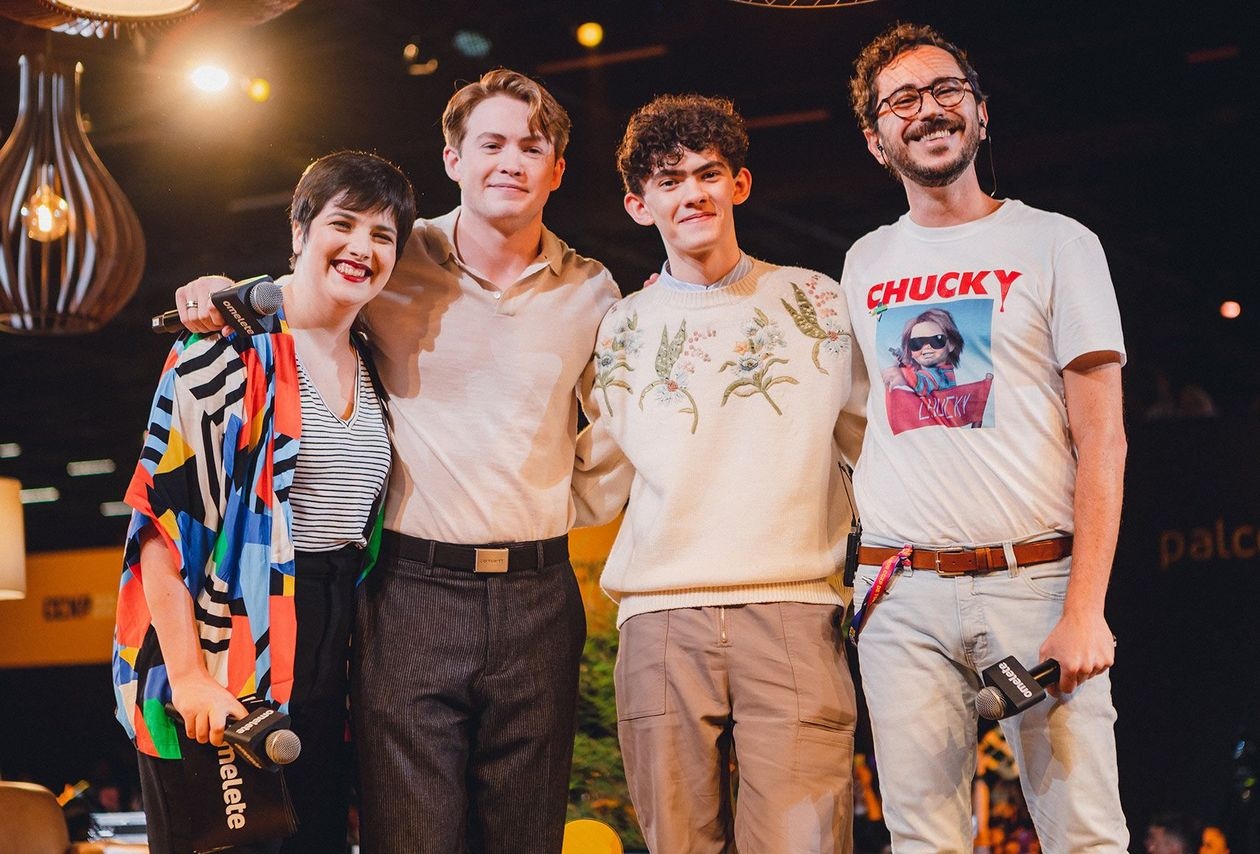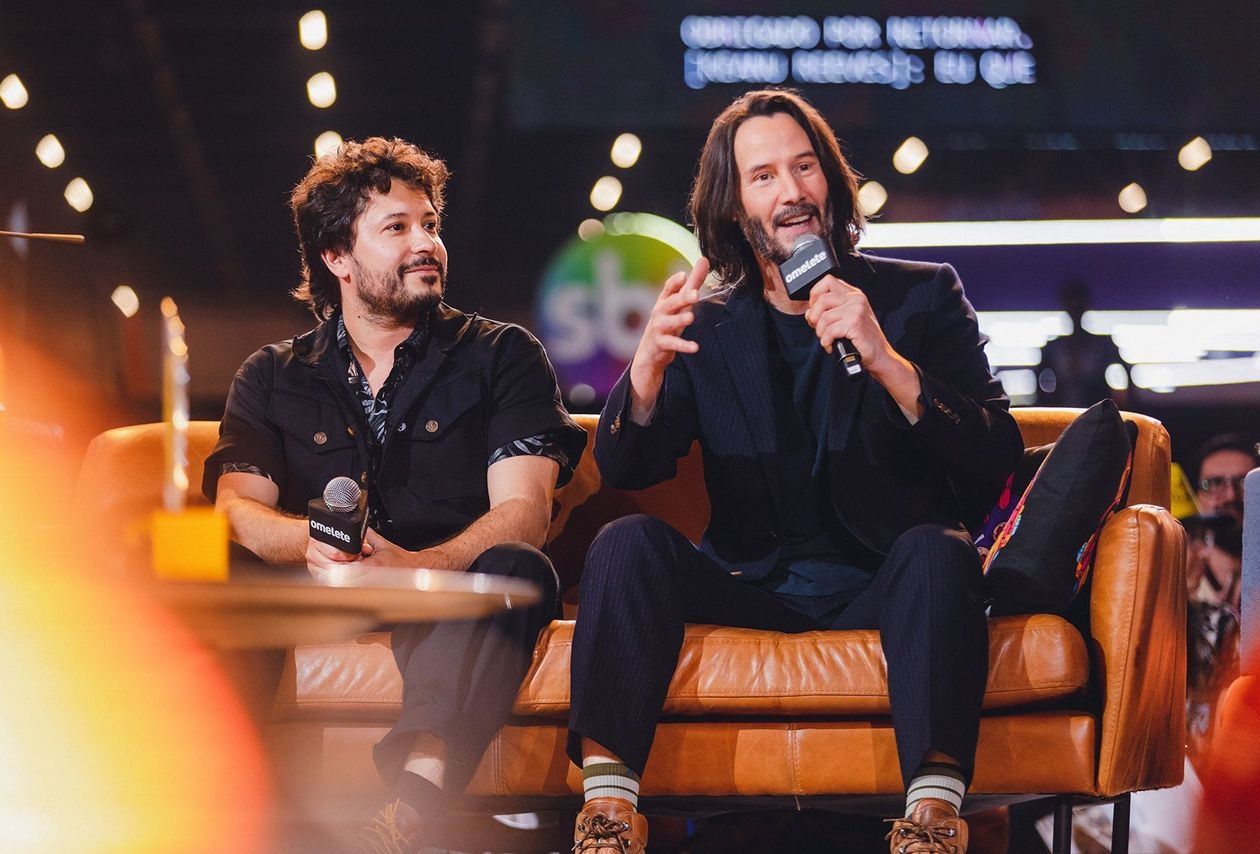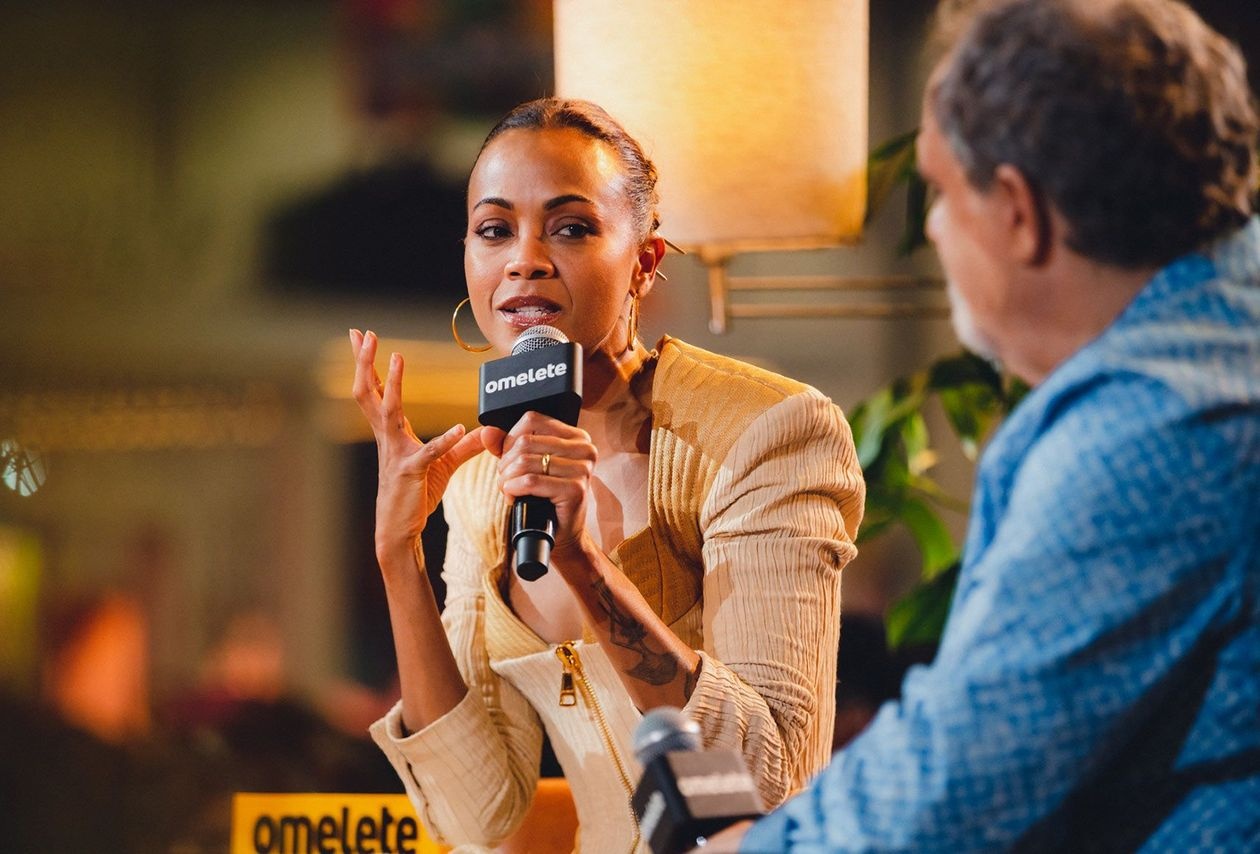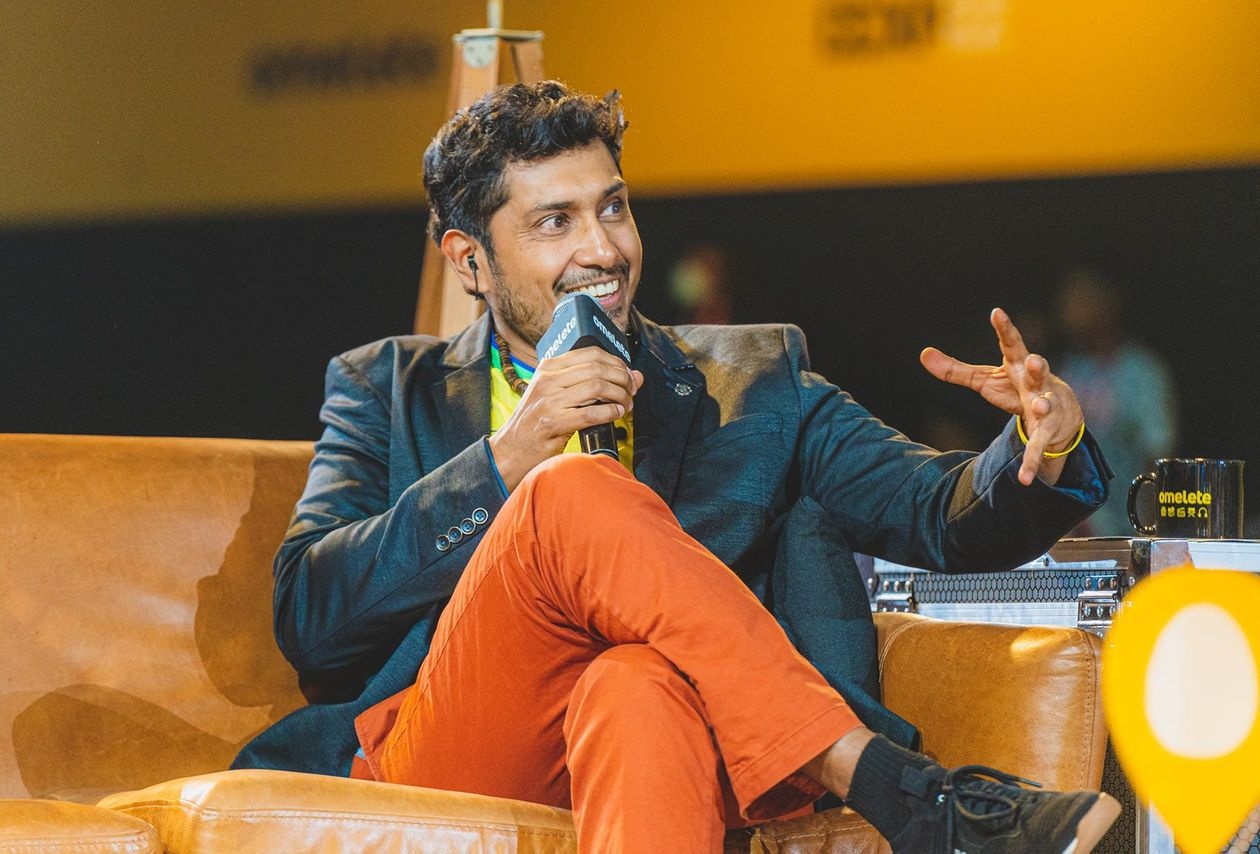 OMELETE STAGE
Come and "verdict" live with the Omelete team at the meeting point of Hollywood's greatest names. Surrounded by a legion of fans, the Omelete Stage is an arena with no walls, where you can see exclusive interviews with your favorite movie and series idols right next to you.
In 2022 alone, these stars have passed by here: Keanu Reeves, Jenna Ortega, Paul Rudd, Jonathan Majors, Evangeline Lilly, Kevin Feige, Gwendoline Christie, Chris Pine, Hugh Grant, Bella Ramsey, and the space daddy of us all, Pedro Pascal. Now, in the 10th anniversary edition of CCXP, it's going to be even more epic.
CREATORS STAGE
A stage created with only one purpose: to bring together the largest number of content creators live in an unprecedented crossover. In this multiverse of digital madness, you can find attractions for the whole family, from humor shows to epic concerts.
With a lineup full of fun sketches, unusual participations and lots of music, the Creators Stage brings the best of the Internet to the offline world. And before I lose you to a kitten video, be warned that there are many more announcements to come.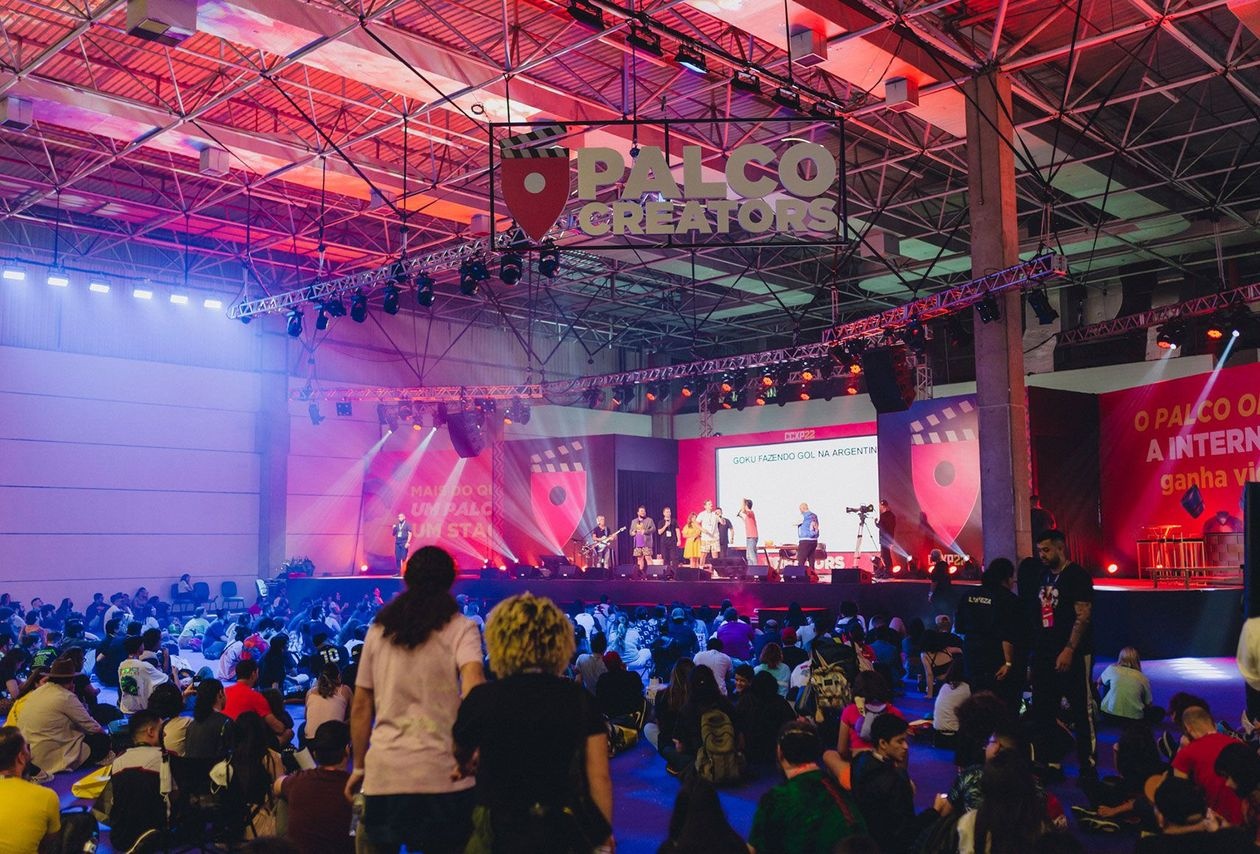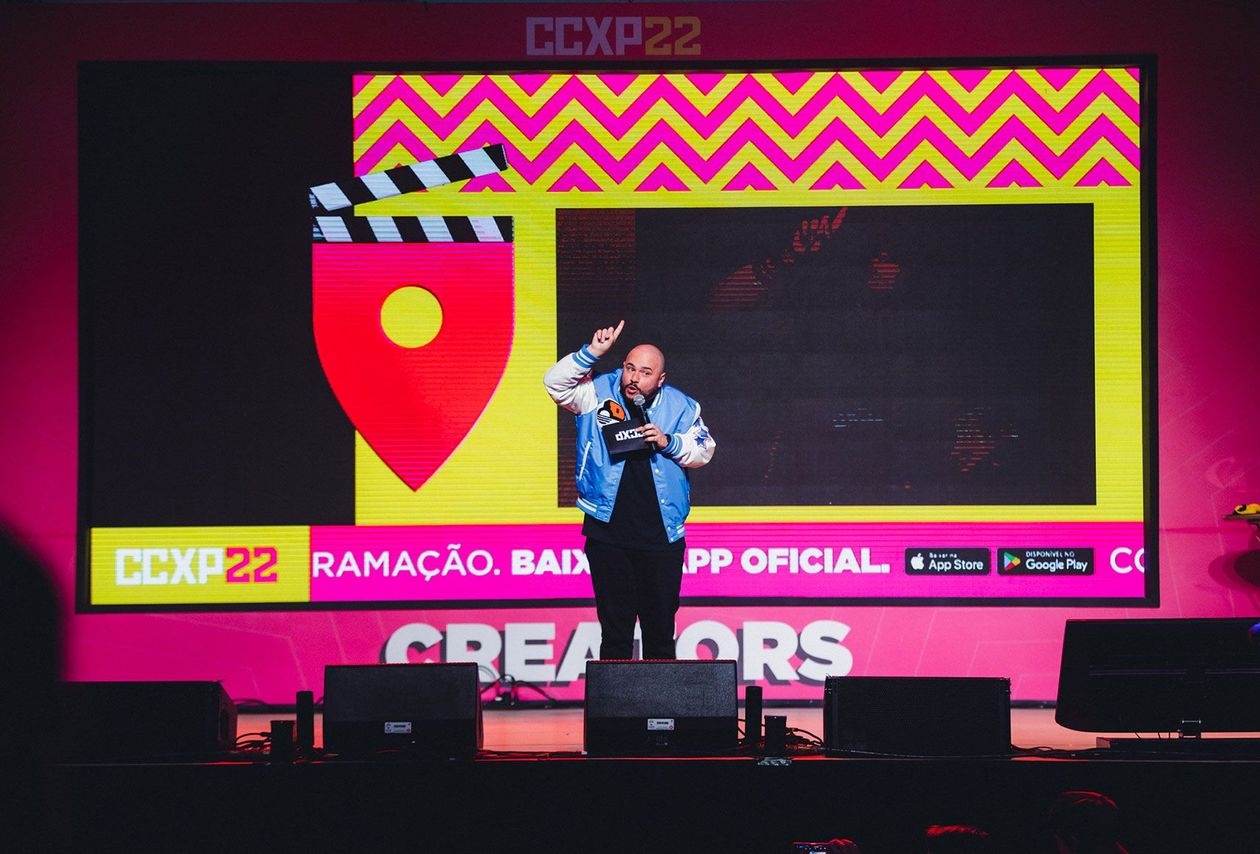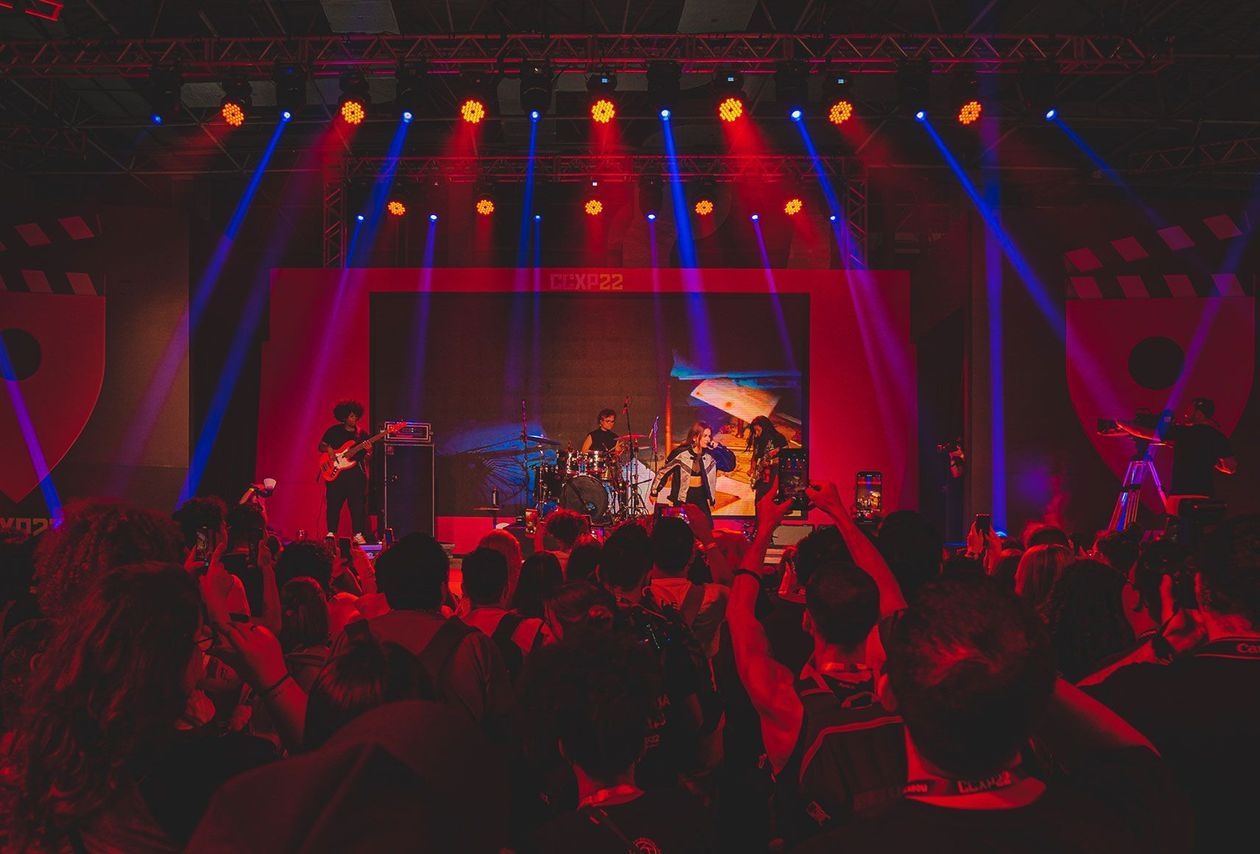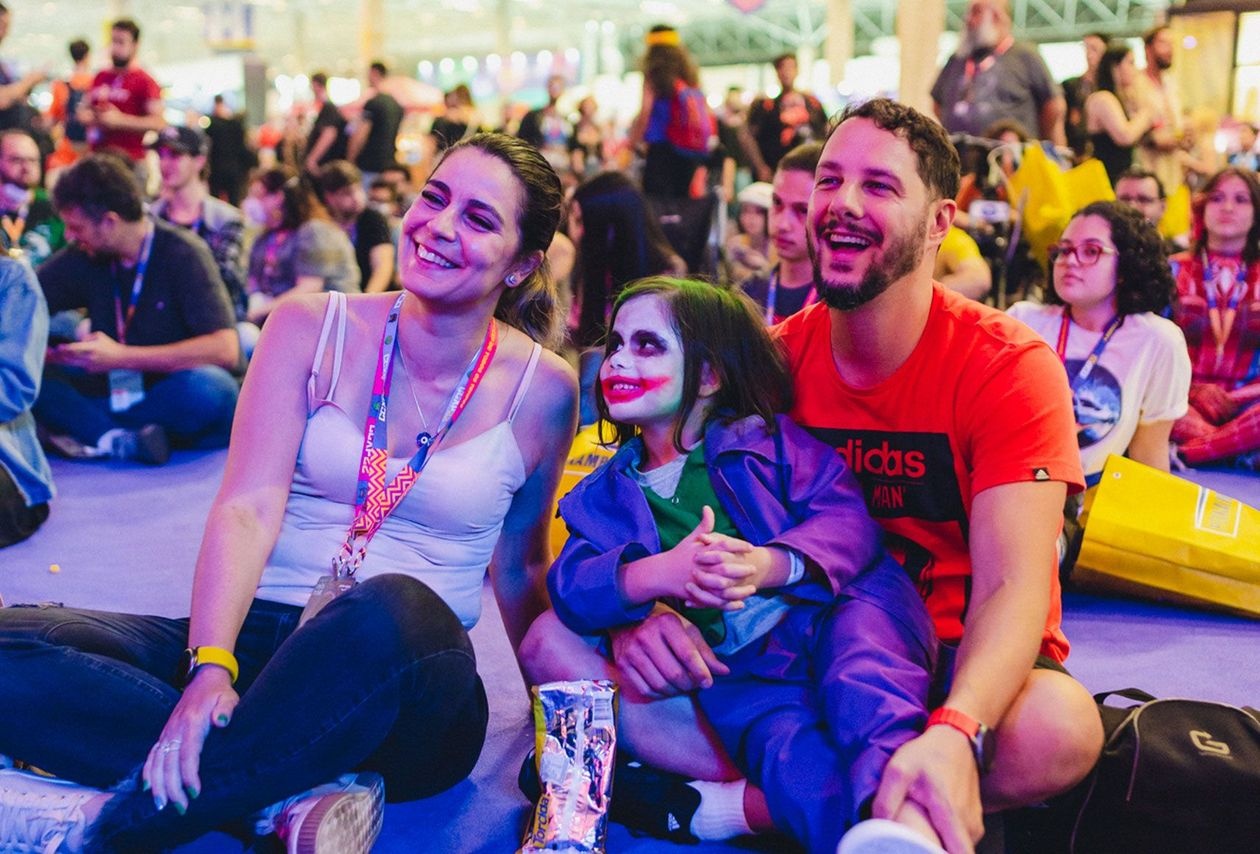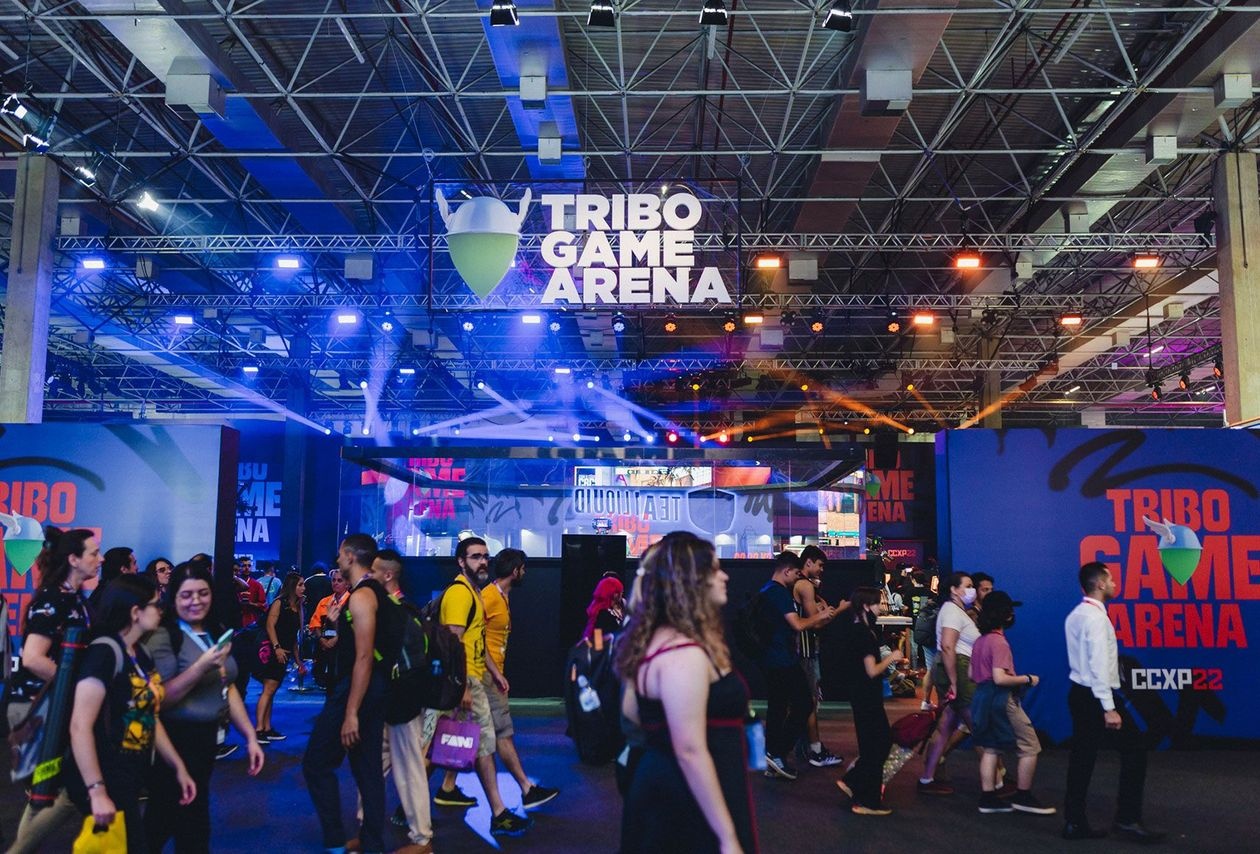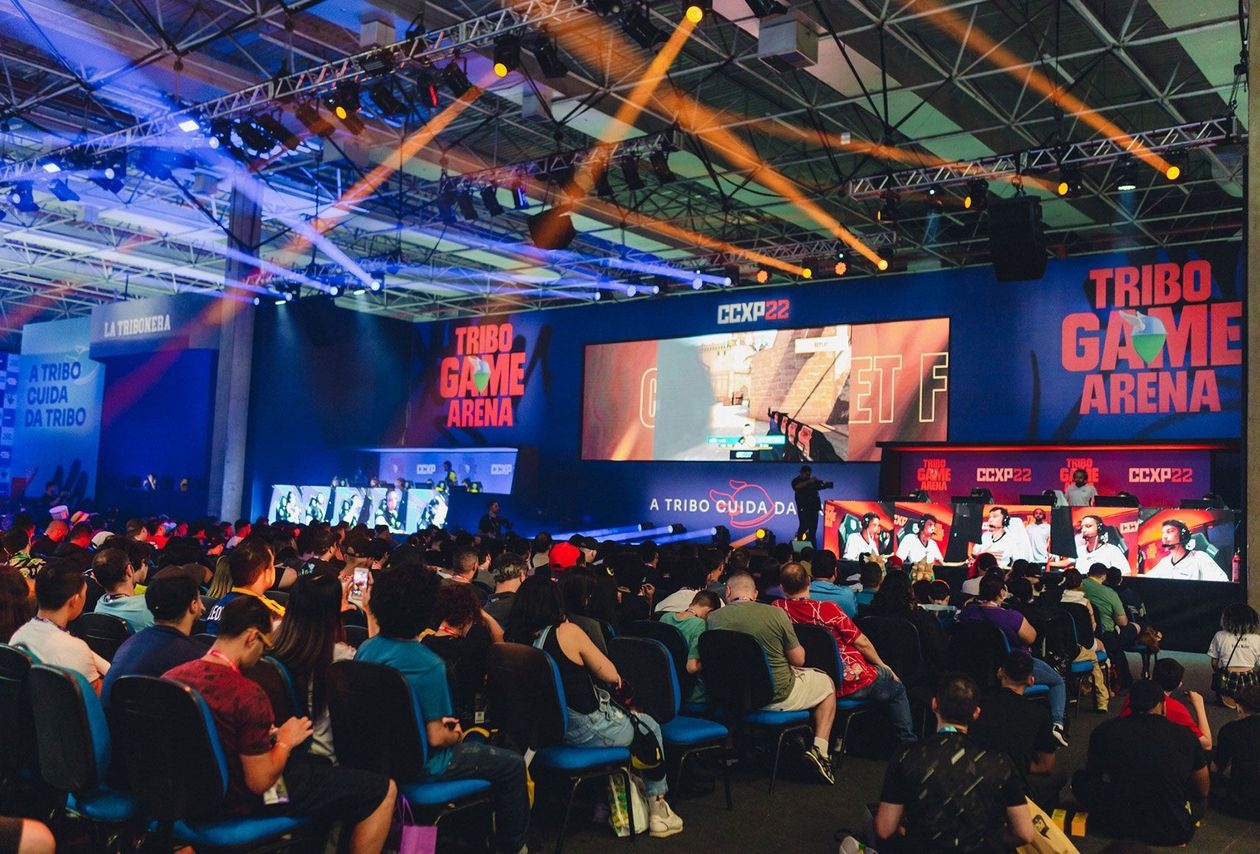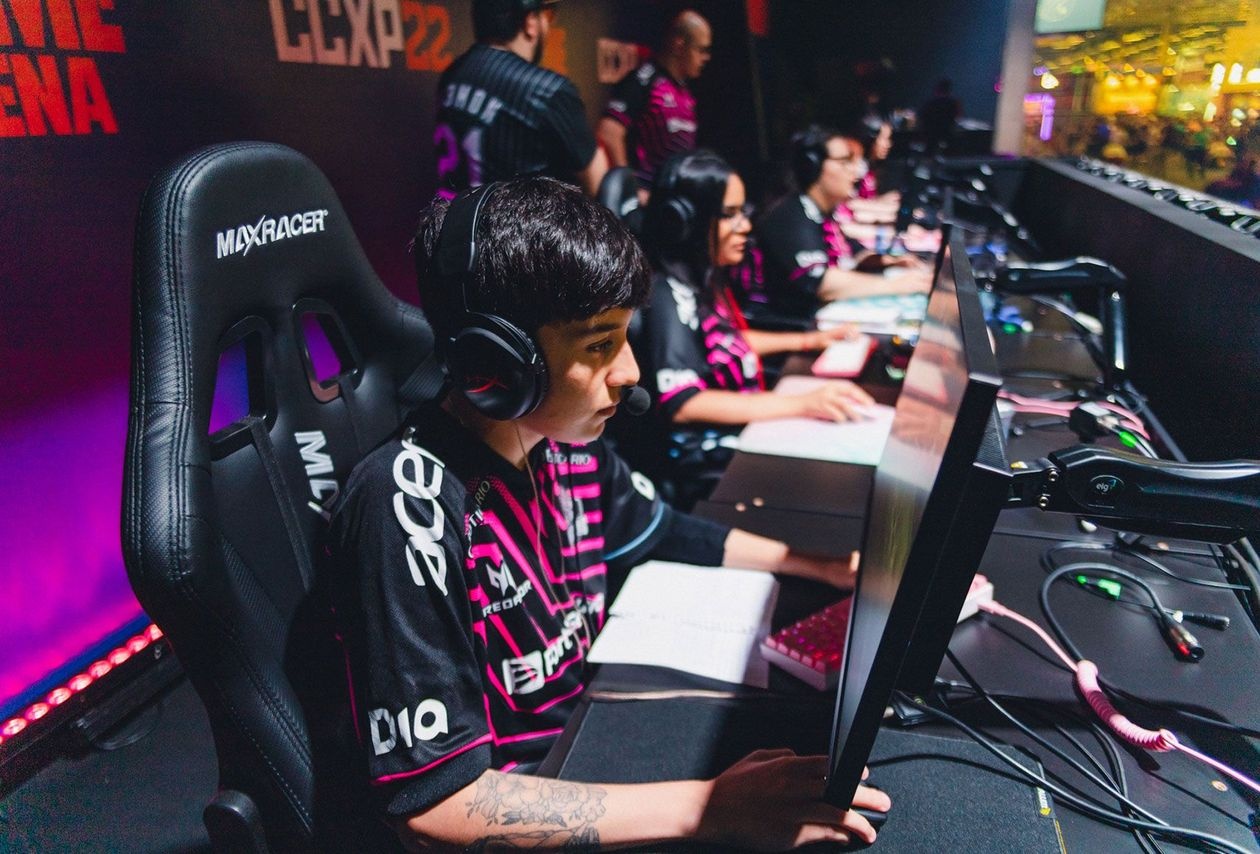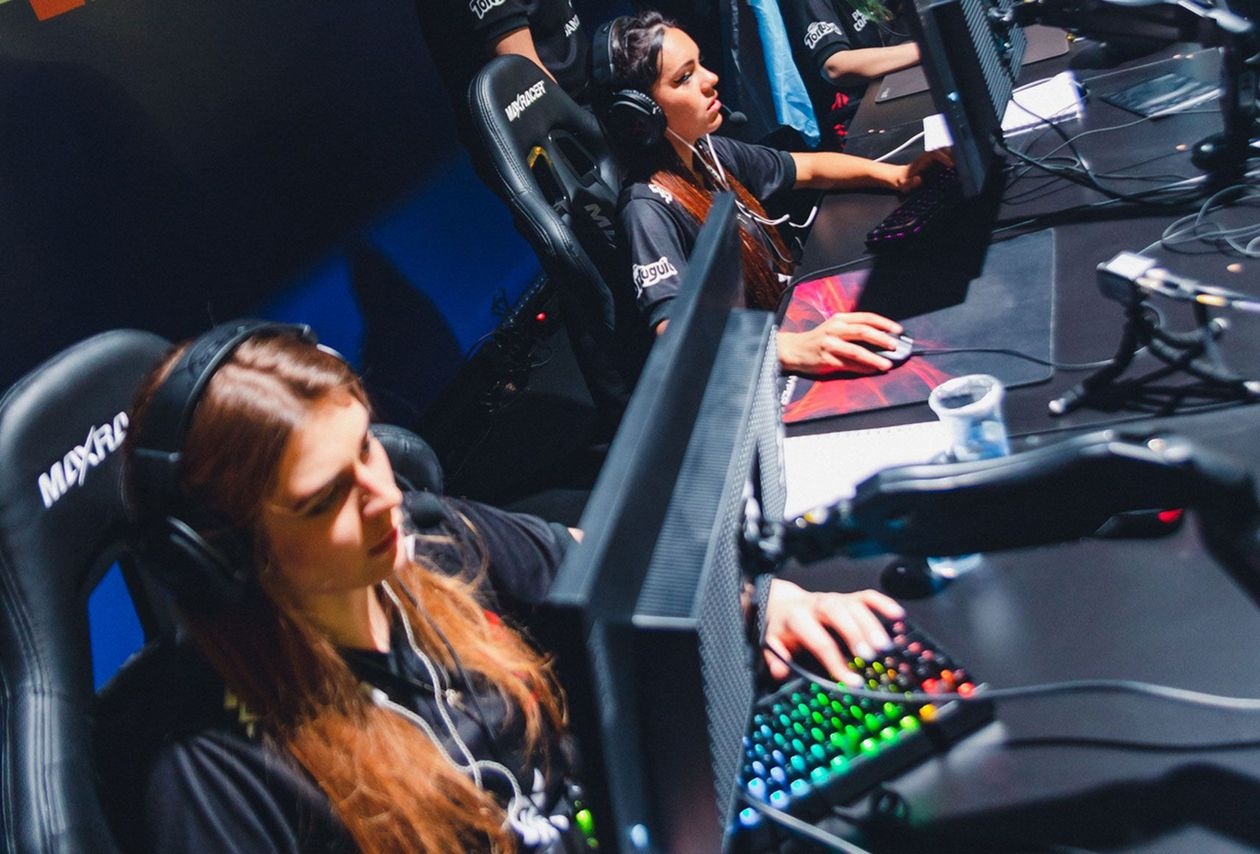 GAME ARENA

The wire fence of the GAME ARENA is ready to receive the most passionate fans of the competitive eSports scene. Get ready for epic battles that will invade the biggest pop culture festival of all worlds.
This year, Alexandre Gaules and his whole Tribo will join forces in the CCXP gaming arena, bringing a lot of action and a little bit of mischief. And, for the first time ever, the streamer Baiano will lead an attraction that... Shhhhh, no spoilers for now.
UNLOCK CCXP

Those who see the CCXP don't realize how big a challenge it is to put the world's biggest pop culture festival on its feet. But with Unlock CCXP, you can see all this and much more. Unlock the backstage of pop culture, follow the assembly from start to epic, attend workshops with professionals who make the entertainment industry work, engage in networking with the top names in the market and, at the end of it all, enjoy the CCXP23 with new eyes.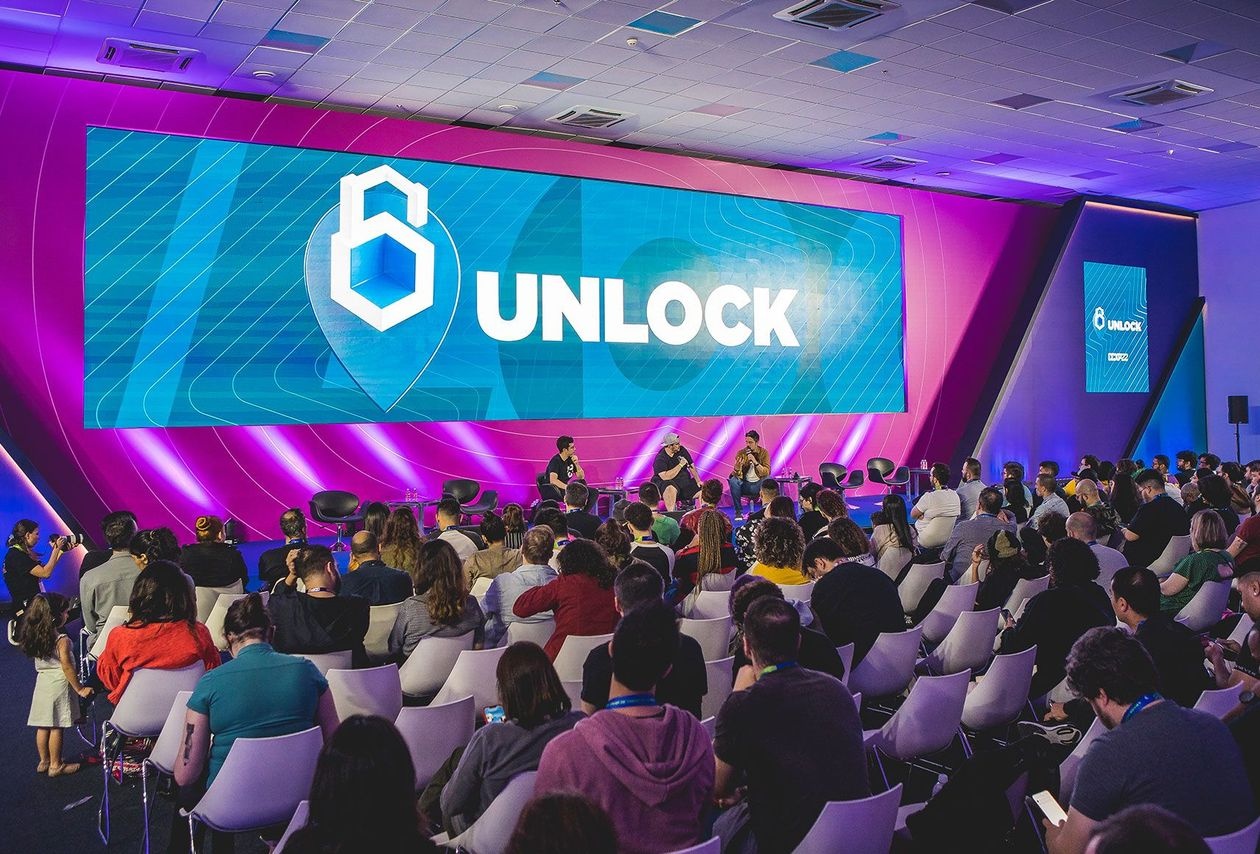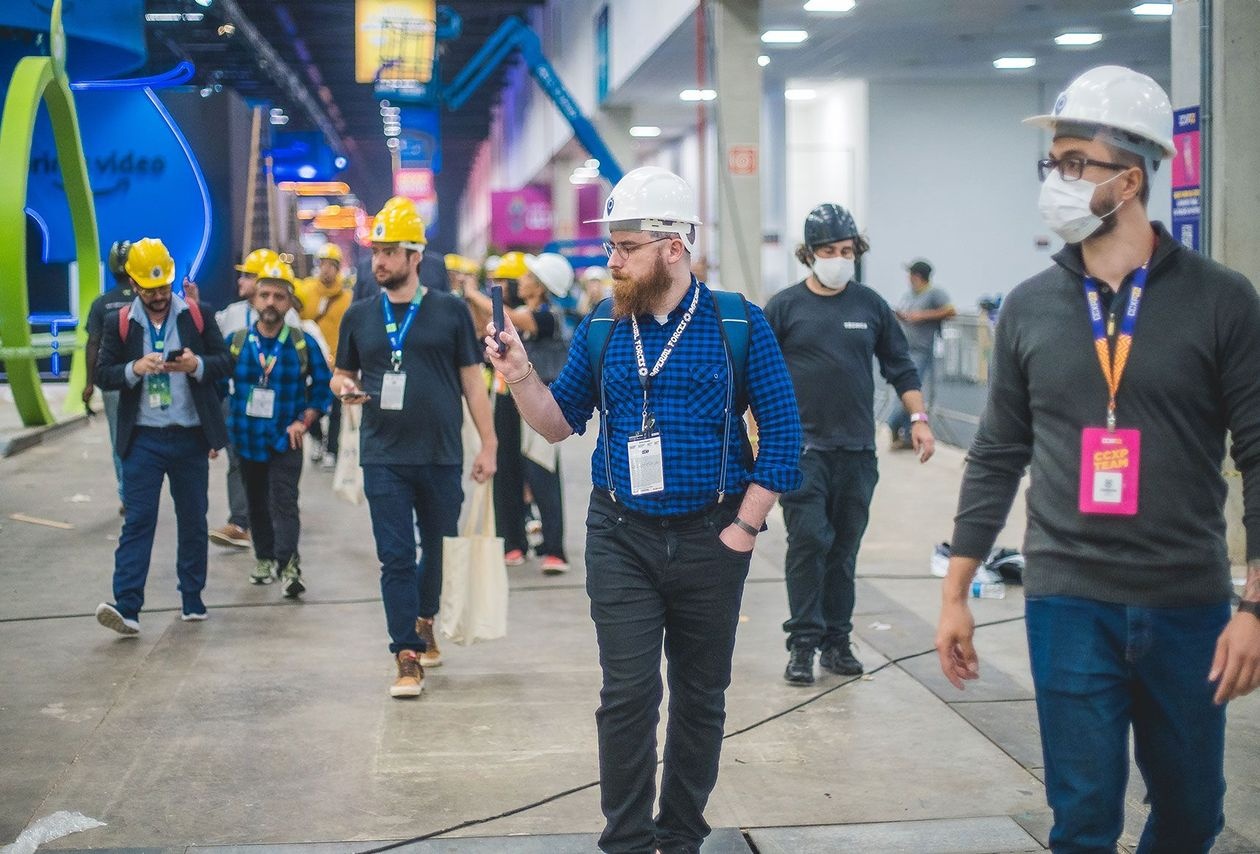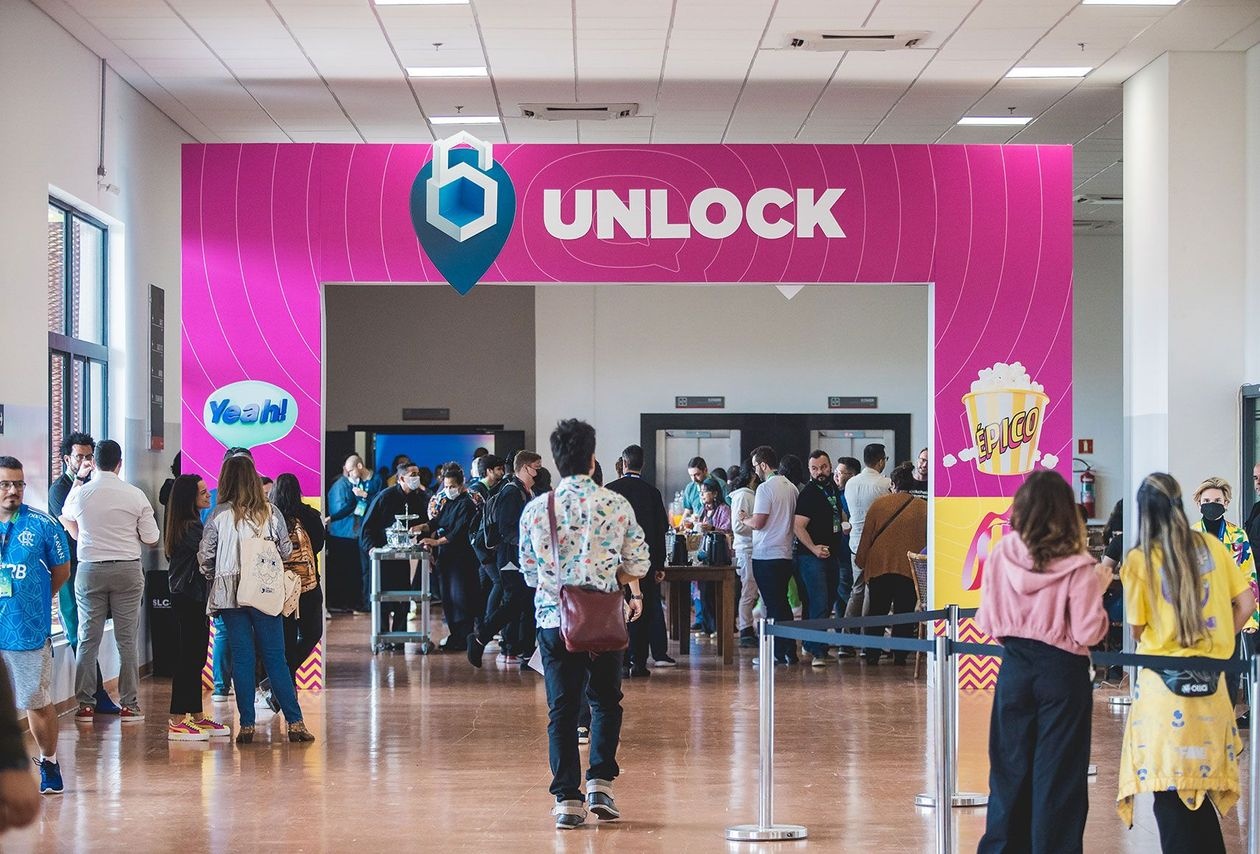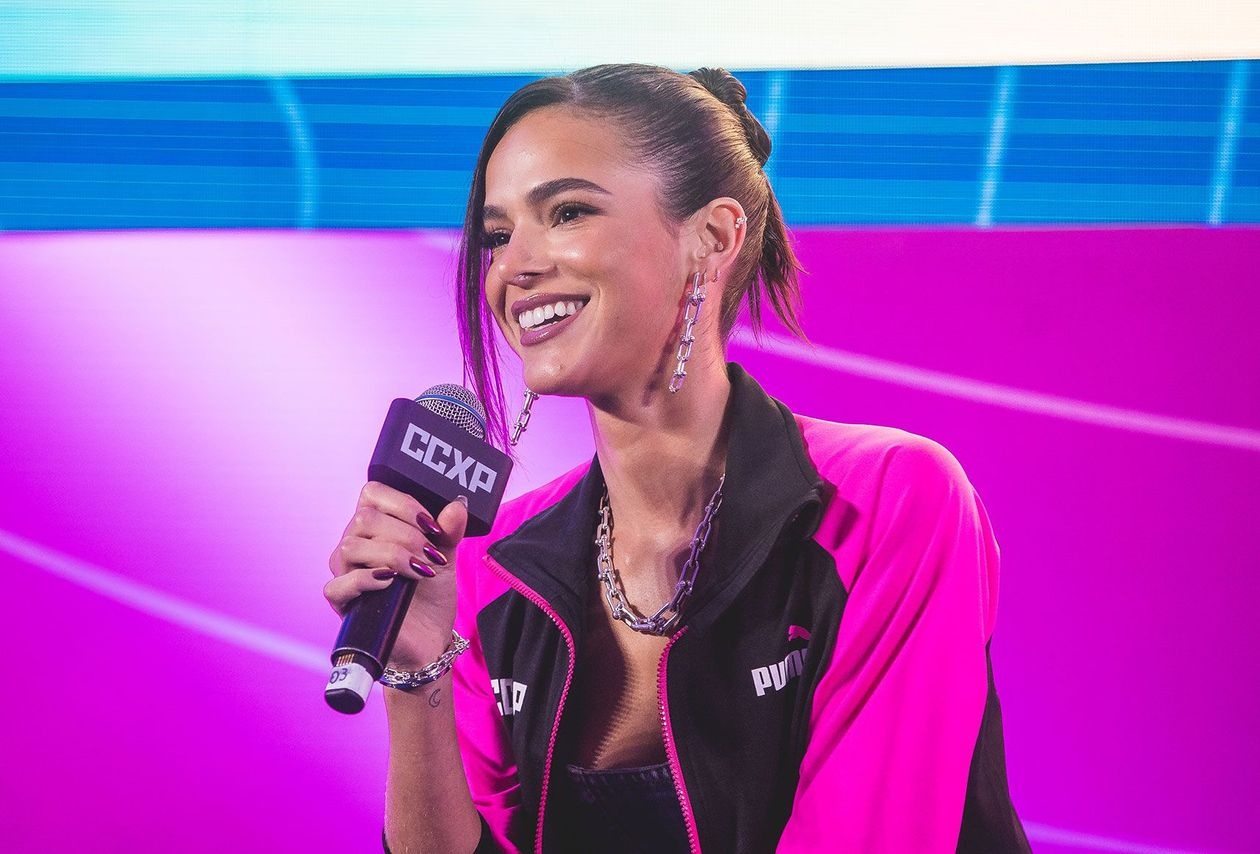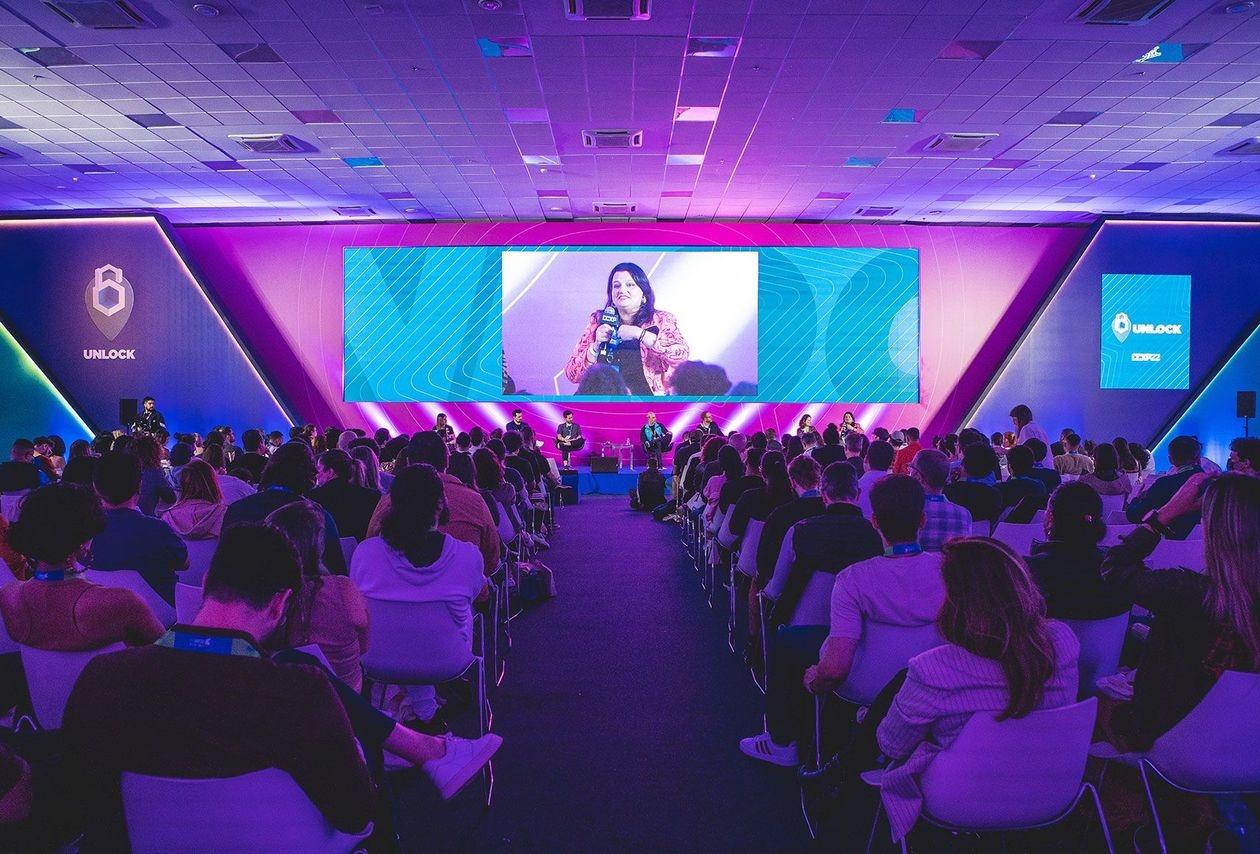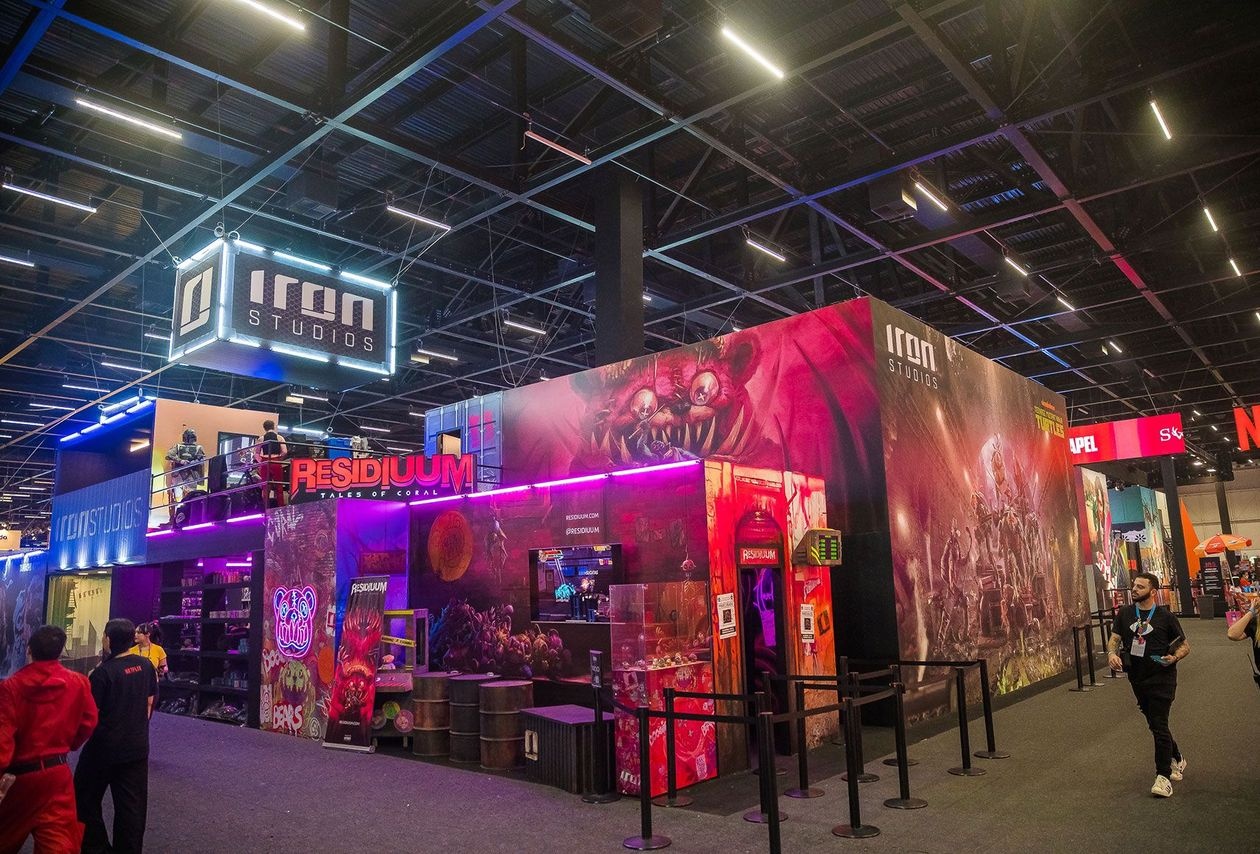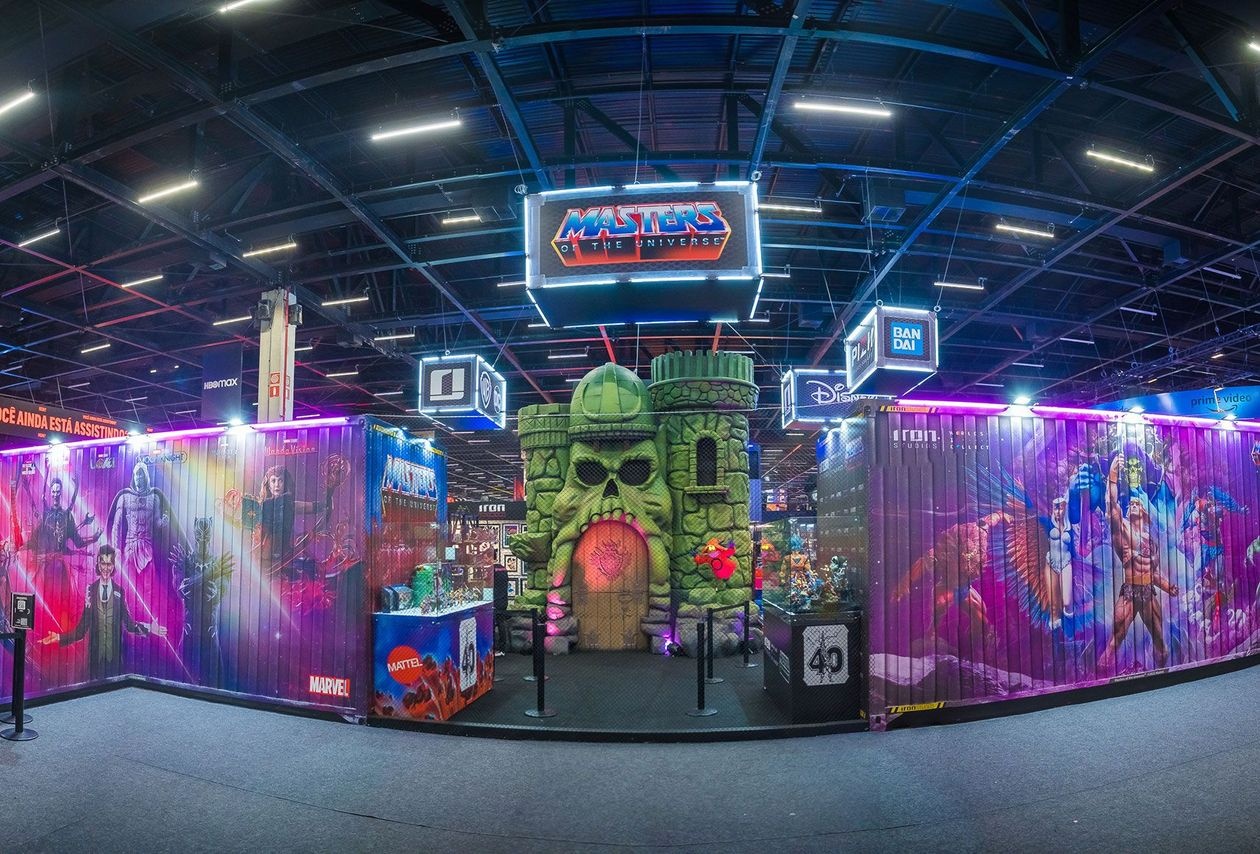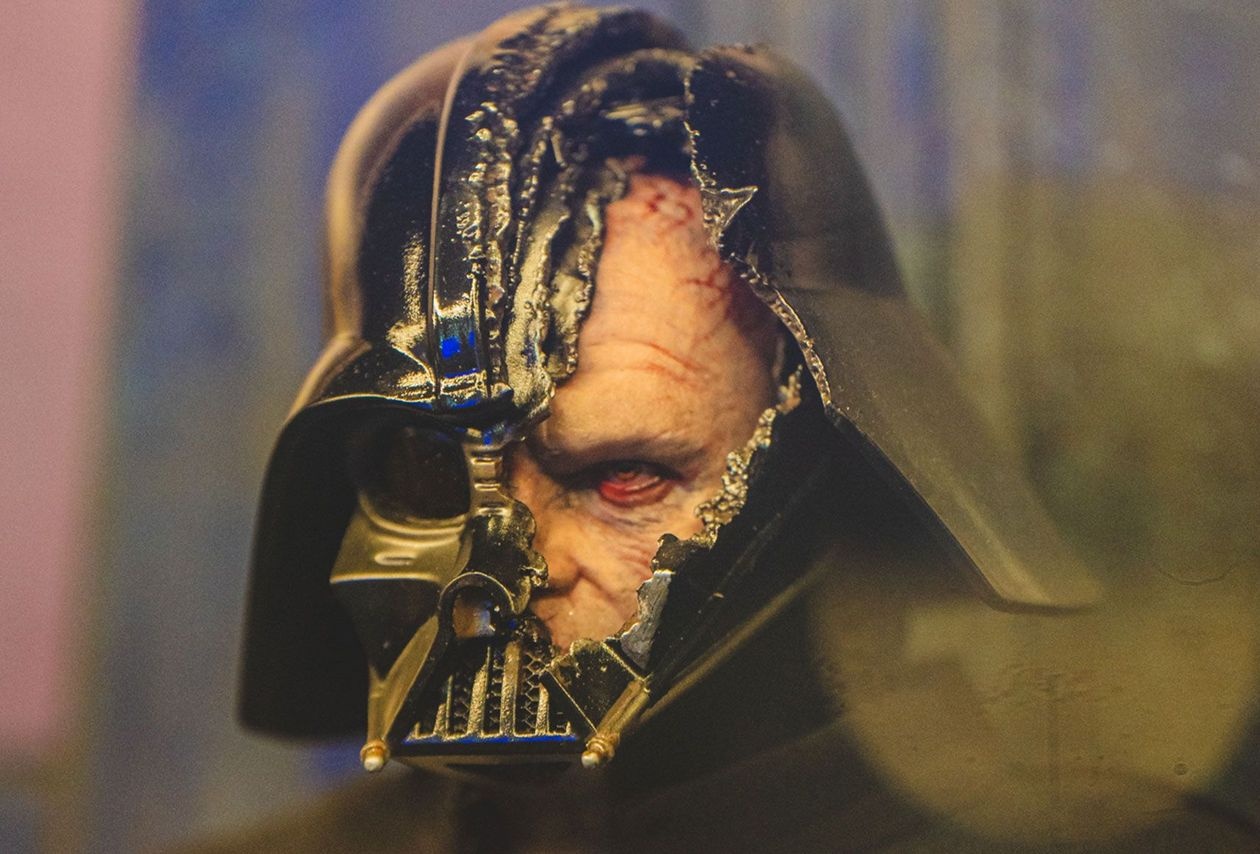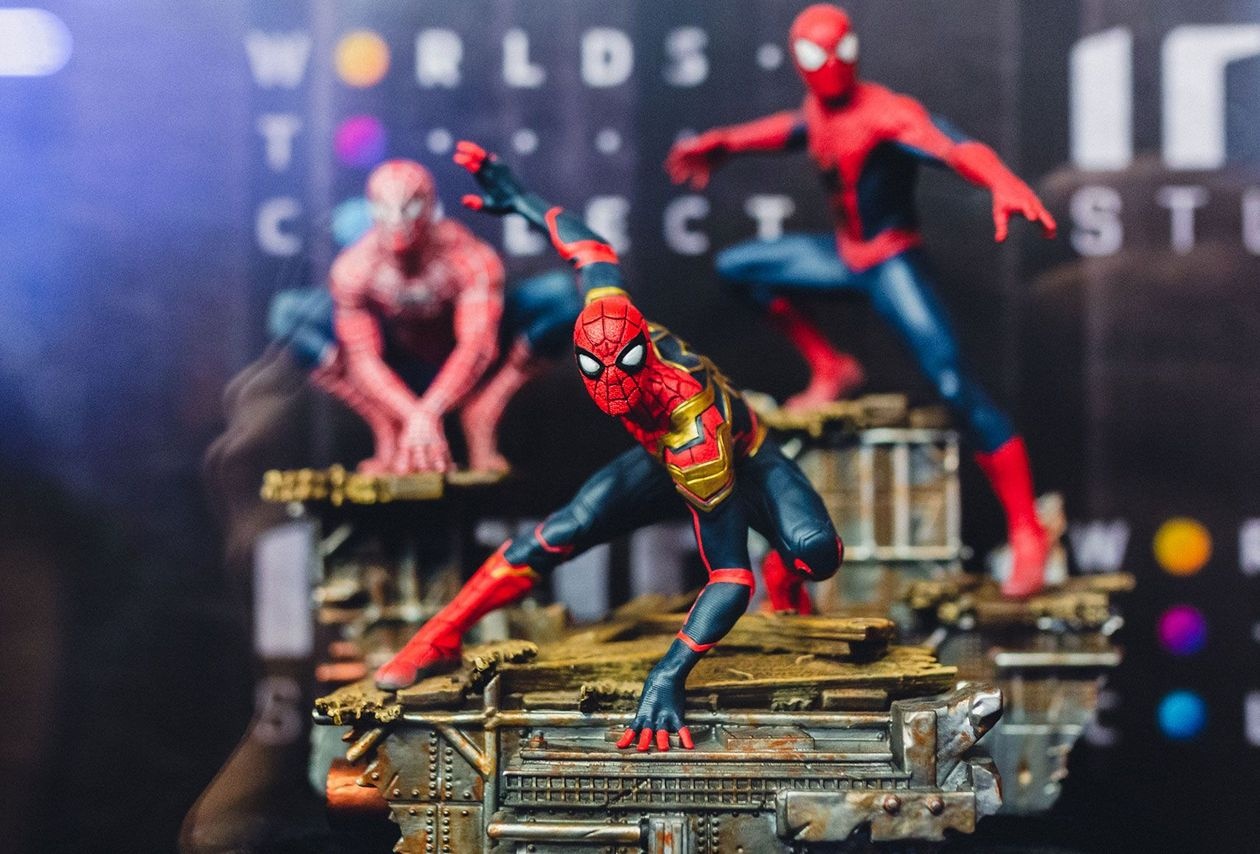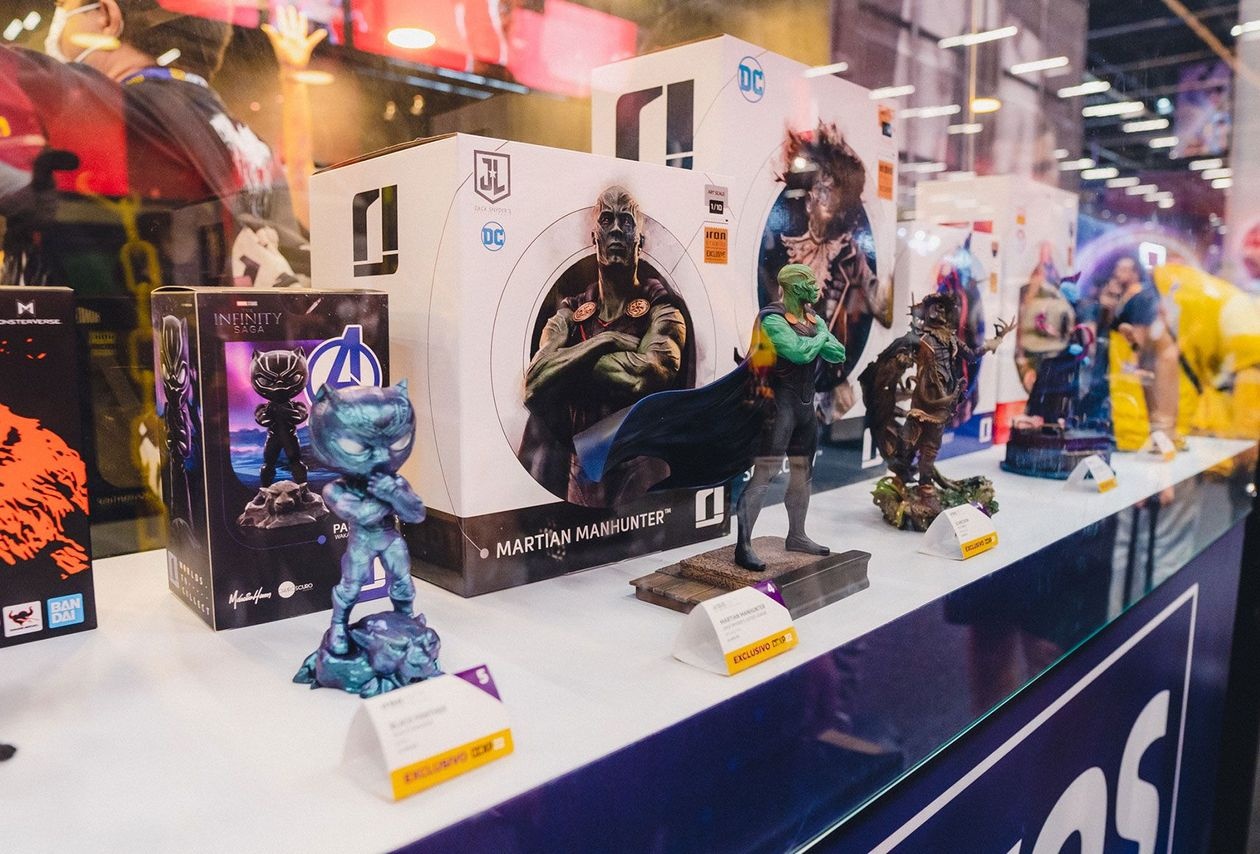 COLLECTIBLES

Some CCXP attractions are so amazing, but so amazing that they just need to stand still to make your jaw drop. Yes, we're talking about the collectibles that you can only find at the biggest pop culture festival on the planet: action figures, dioramas and even life-size figures that are the purest state-of-the-art.
Besides the most diverse collectibles stores you can find in the pavilion, an announcement that has become a tradition is the presence of Iron Studios, which, guess what, is already confirmed for the 10th anniversary commemorative edition of the CCXP.
MAGIC MARKET
A new feature that has barely debuted and is already in everyone's Top 8 - a reference to Myspace, often used by medieval knights - is the Magic Market, a medieval market in the middle of CCXP. I mean, it is much more than just a market, it is a time travel full of experiences, epic food, and stores with the most varied geek products. Put on your best armor and come visit the newest space in the biggest pop culture festival on the planet.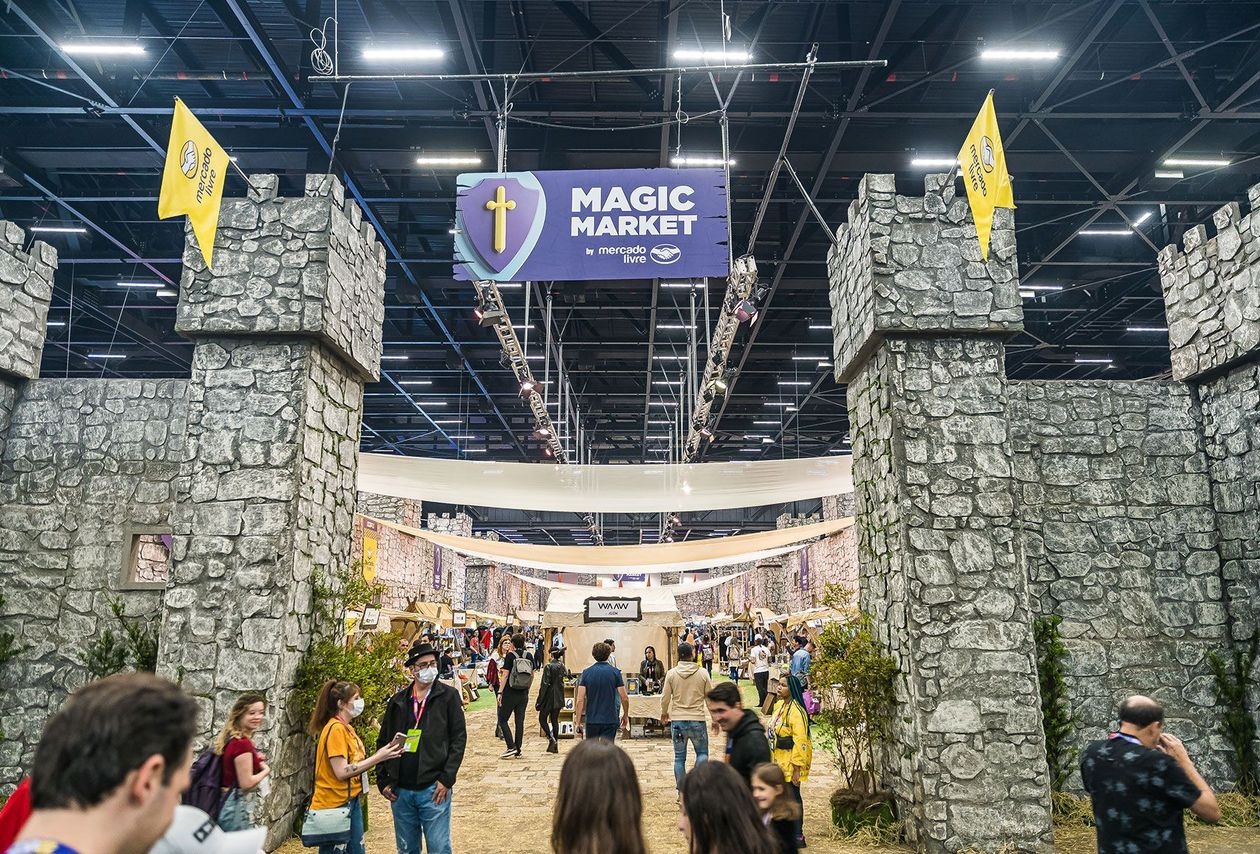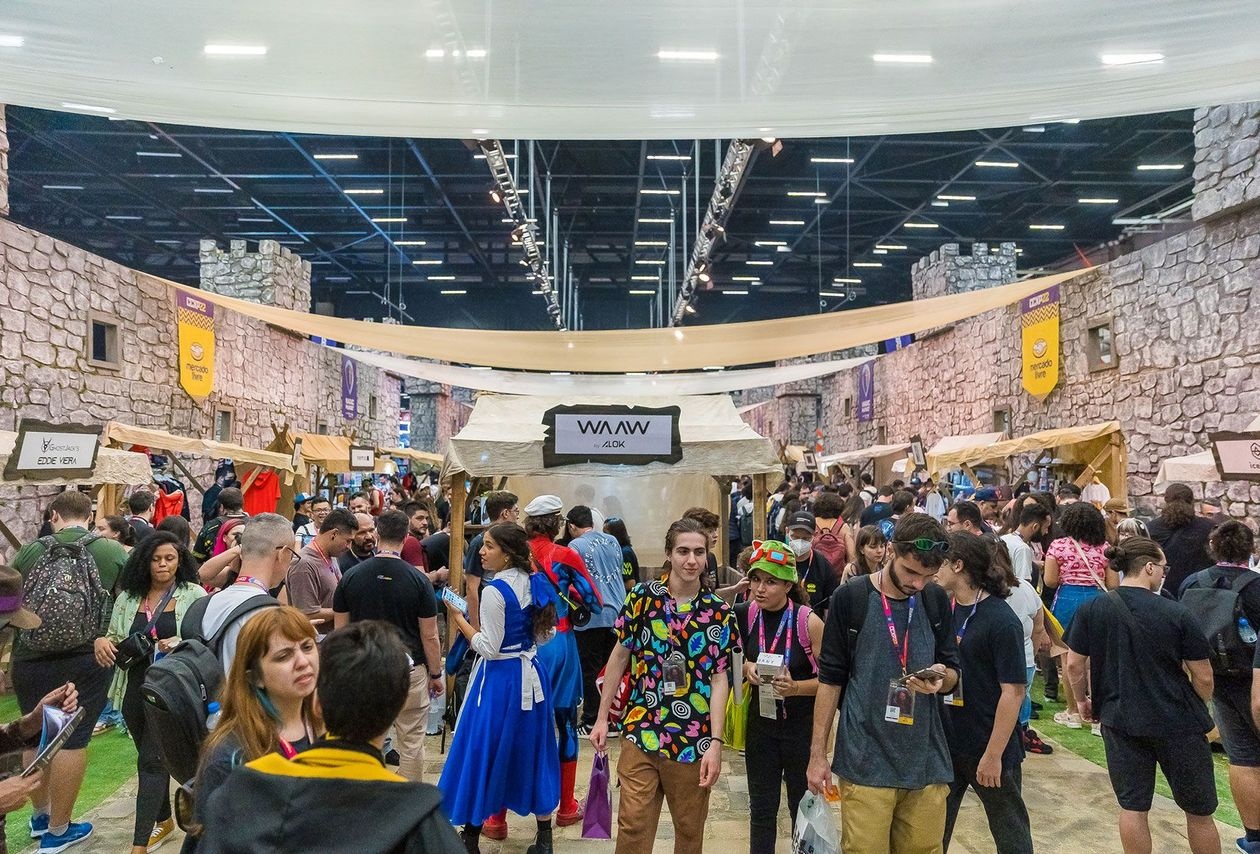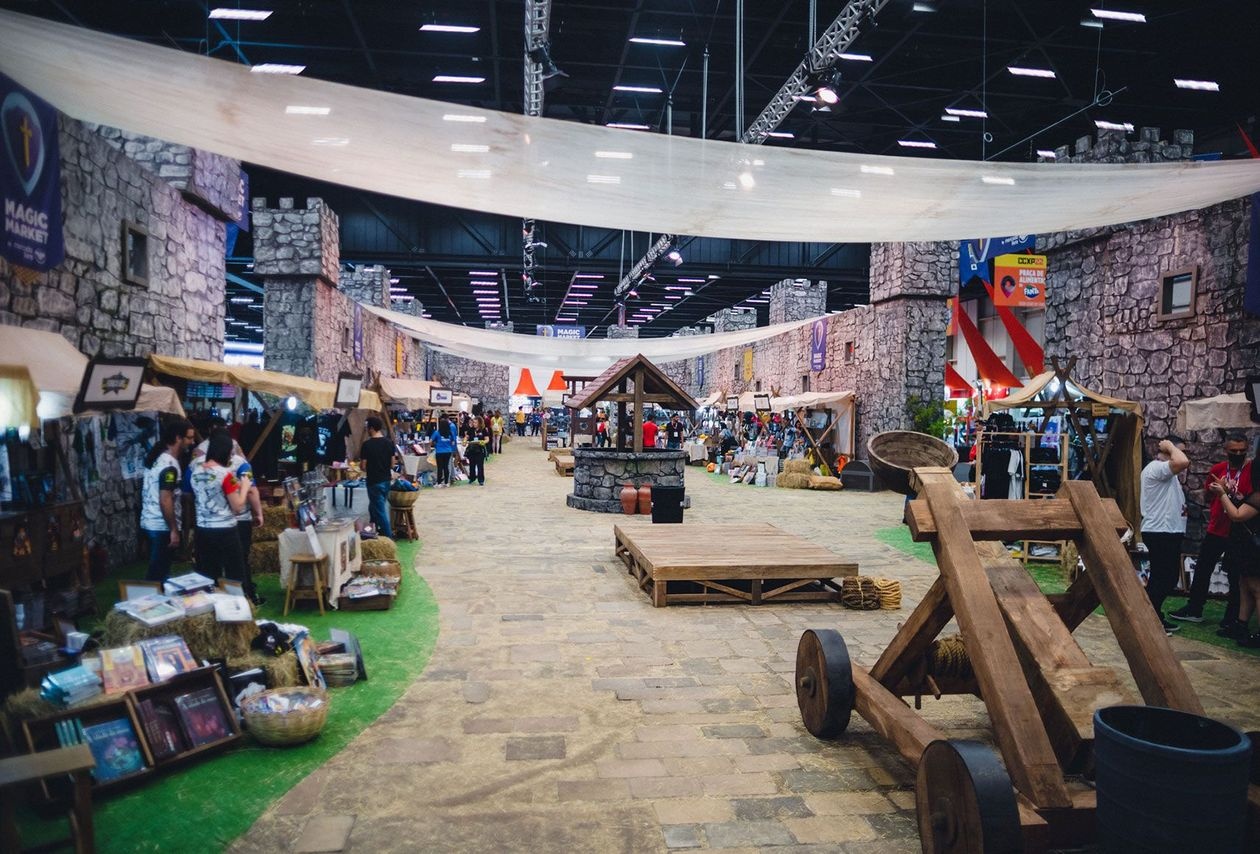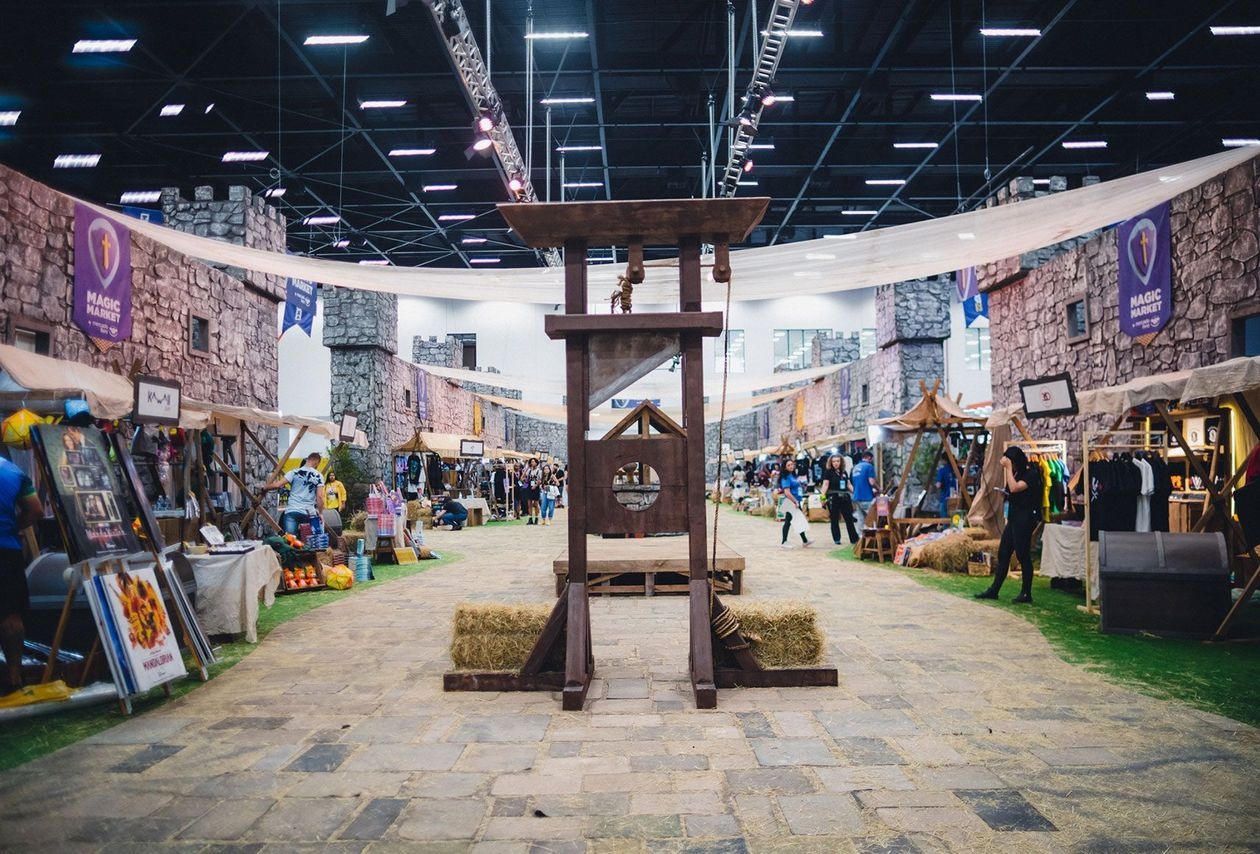 THE MOST EPIC PAVILION

Beyond the activations, a whole multiverse of geeky stores and items for you to explore.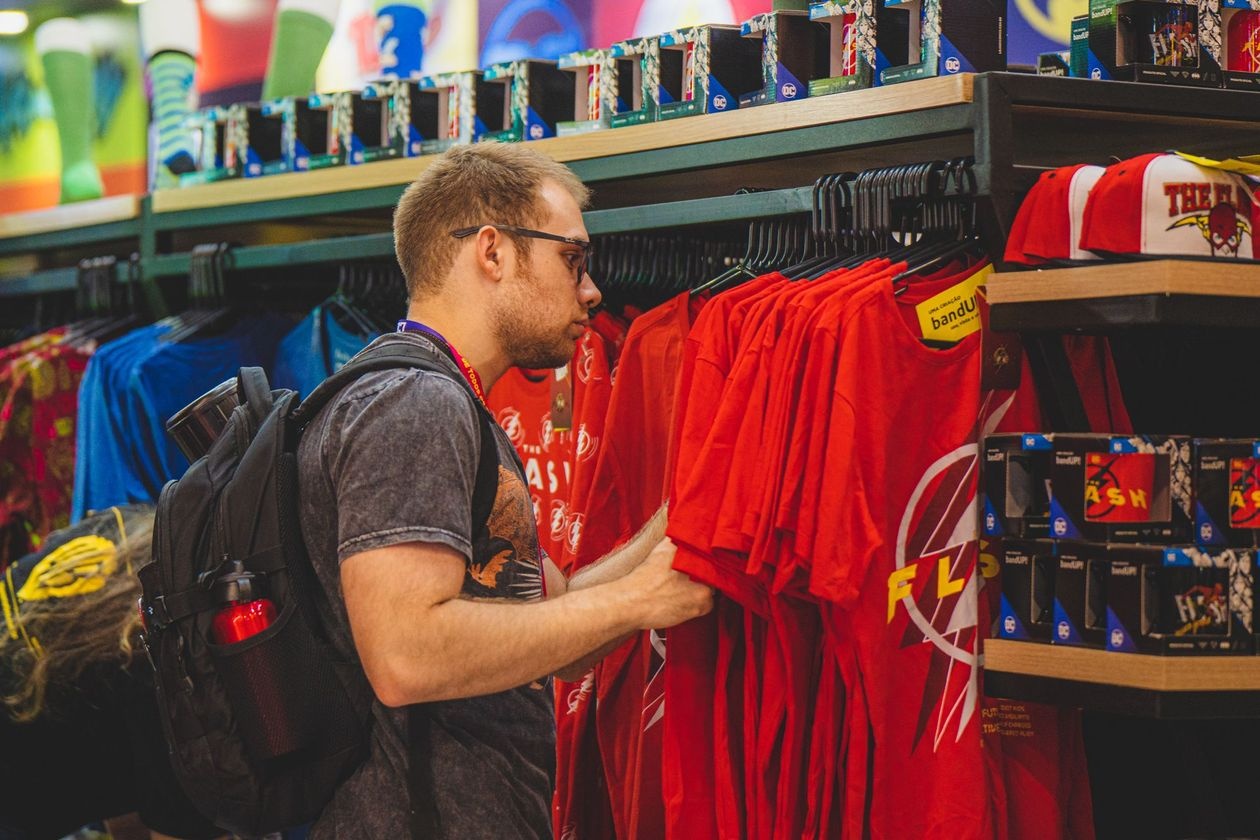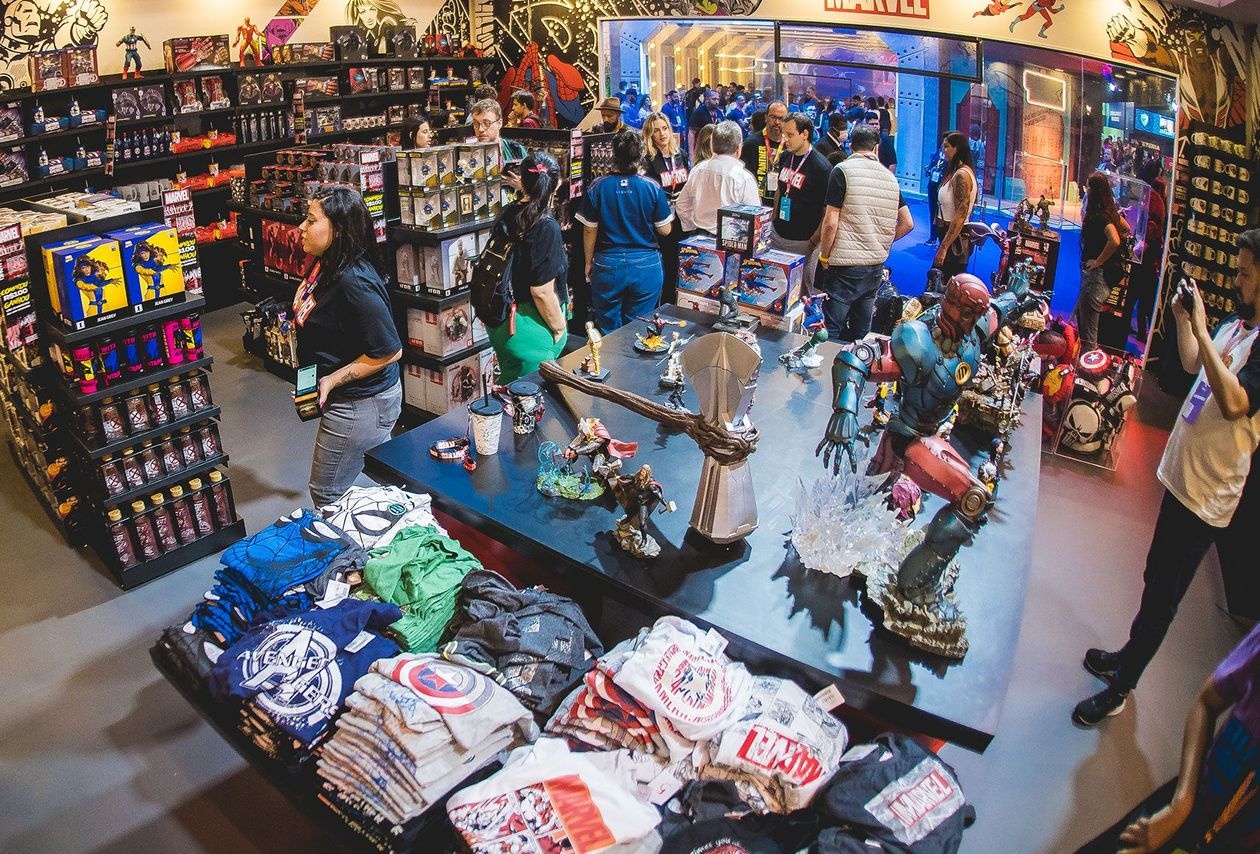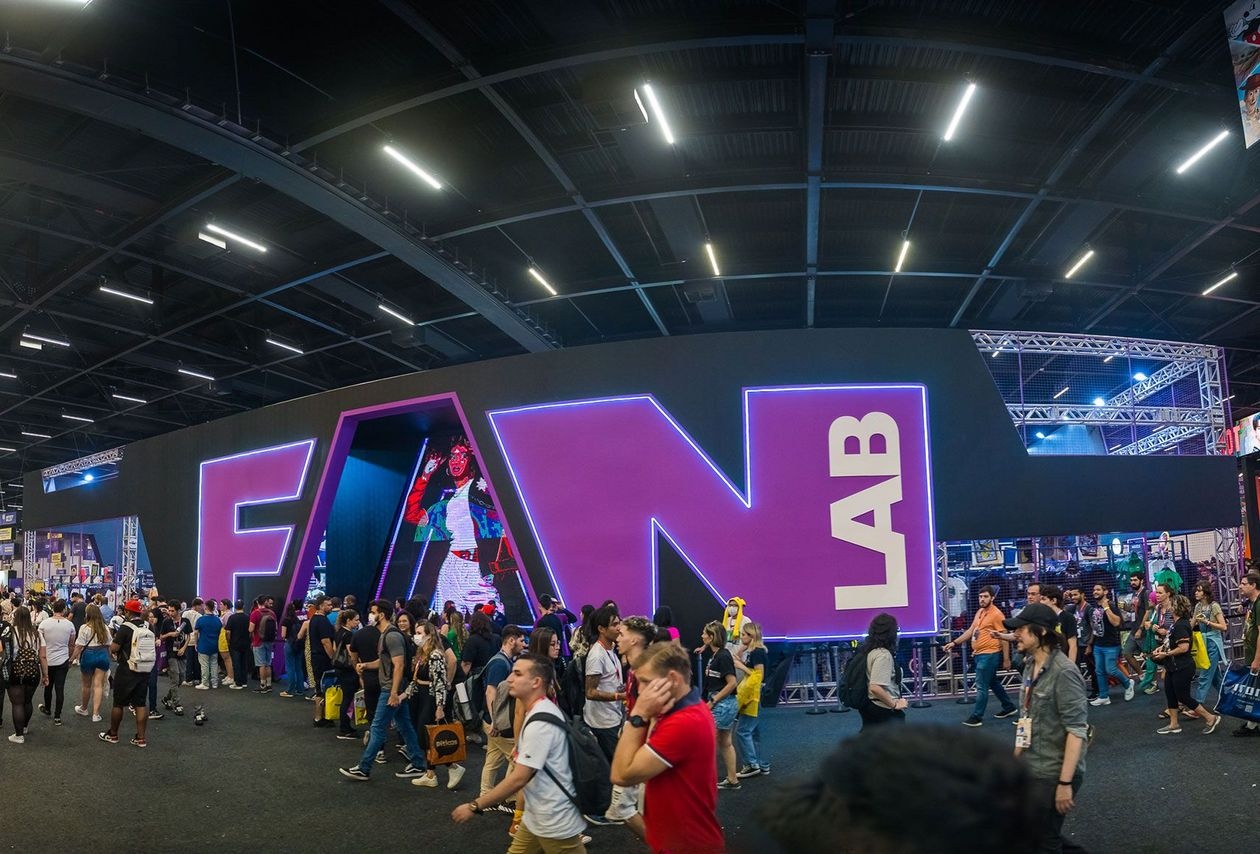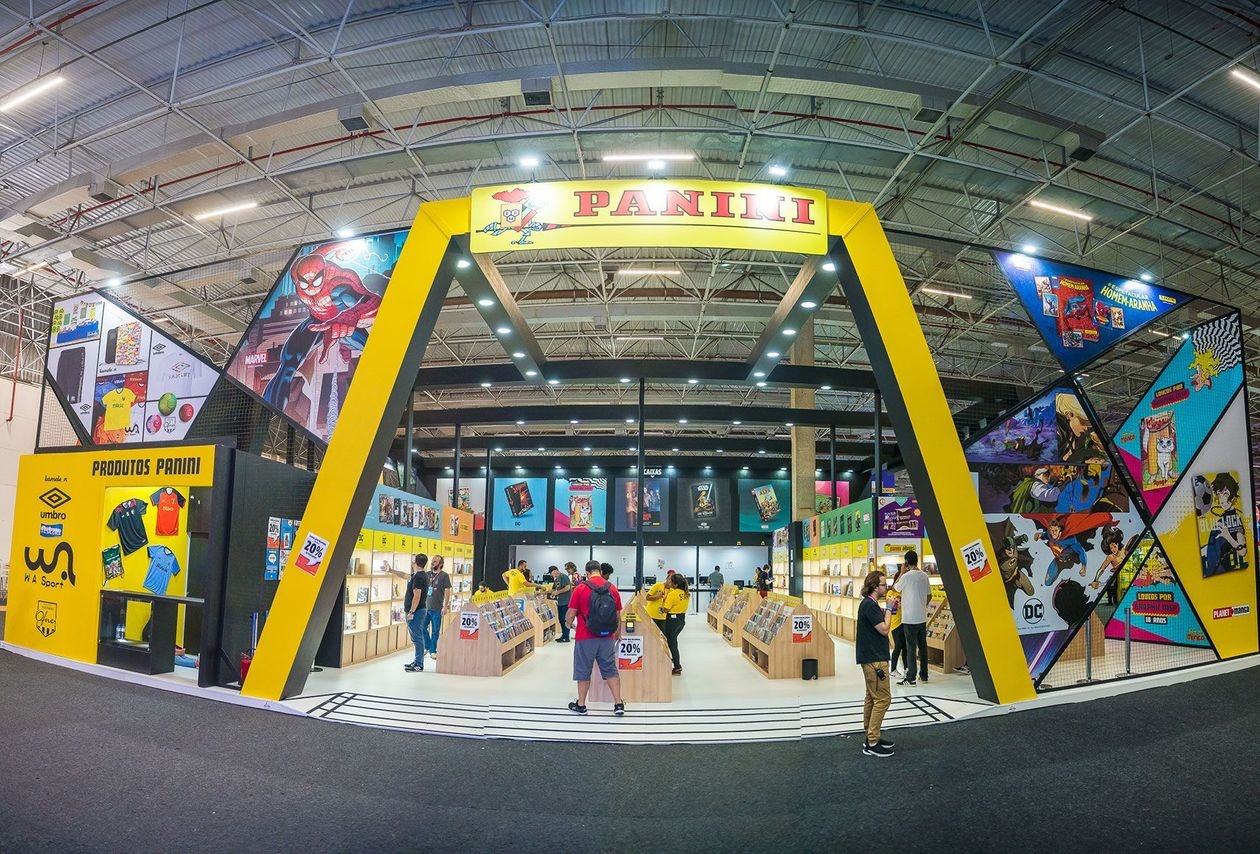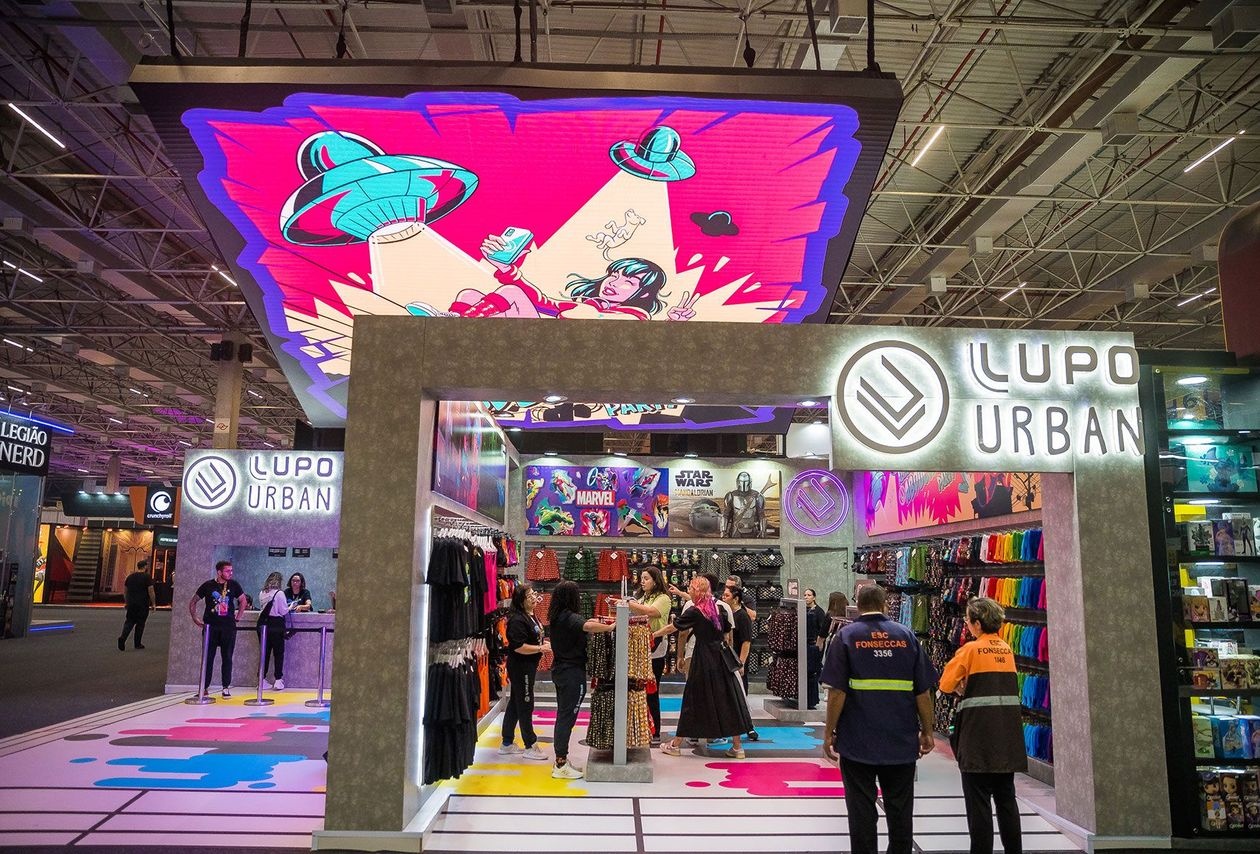 STORES

The CCXP is not only the biggest pop culture festival of all worlds, but also the biggest geek shopping mall on the planet. Every year, all the main studios, streaming services, and brands bring their exclusive products to the pavilion, making every glance away a "shut up and take my money" one.
On top of all this, there are dozens of independent stores throughout the pavilion with incredible sales, precious findings, and lots of giveaways. And here's a golden tip: bring a backpack because it is nearly impossible to leave empty-handed.
FOOD COURT

Here the epic moments never stop, but amidst so many activations, panels and surprises, it's always good to take a break to eat, isn't it? And there's nothing better than stopping by one of the food courts that are spread throughout the pavilion to savor the food of your favorite restaurants and franchises that are alongside us at CCXP.